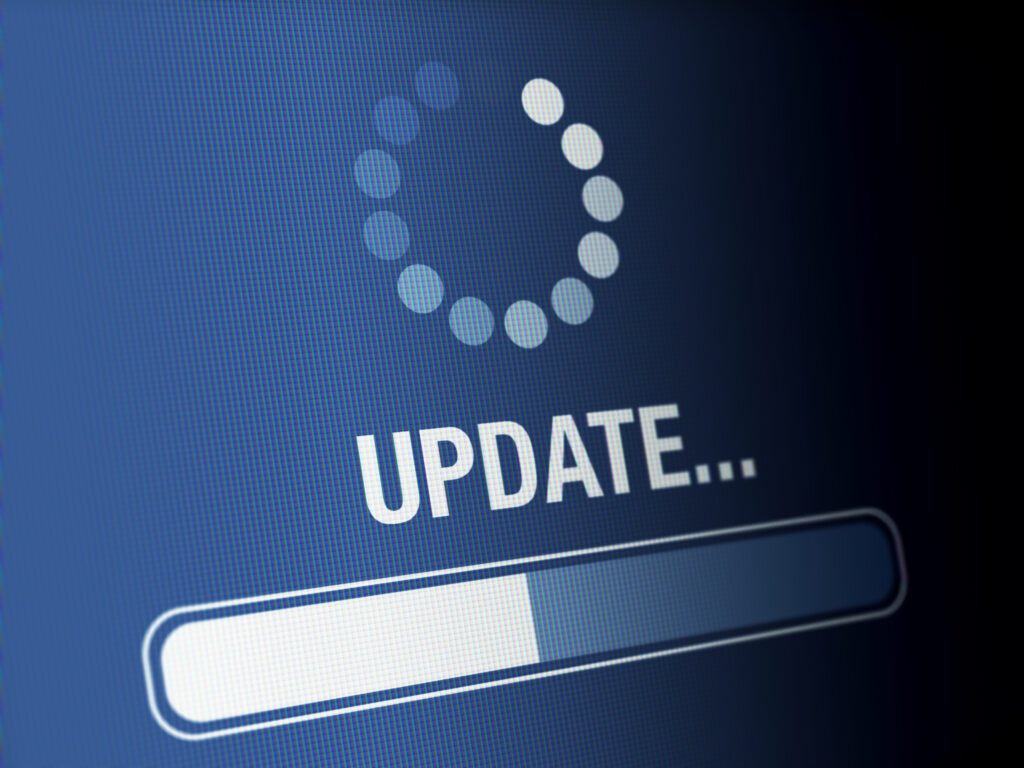 On June 7, 2022, at 2:30am, CompassCare's Buffalo medical office was firebombed by pro-abortion terrorists. On March 16, 2023, the same location was attacked again.
Nearly 300 attacks on pro-life entities occurred over the last nine months. According to FBI Special Agent Garret O'Boyle's testimony on March 3, FBI leadership ominously directed its agents to "look into… pregnancy centers." O'Boyle revealed that the FBI began targeting pro-life pregnancy centers after the Dobbs decision last summer by implementing a threat tag on "pro-life adherence."
This confirms what CompassCare has been saying about the FBI since late June. Not only is the FBI politicized and slow-walking investigations into violence against pro-life organizations, refusing to make arrests, but it is actively targeting pro-life Christians like Mark Houck and CompassCare, as well as you and your church. Make no mistake, the recent wave of attacks on pro-life Christians is the beginning of an American persecution, a shot across the bow of the Church.
America is at war and Christians are a target. We ignore this to our peril. The two attacks on CompassCare by the pro-abortion, Antifa/Jane's Revenge terrorists are an example of this. Because Christians believe all people are equally valuable, we cannot stop serving God by saving women and babies from abortion. Because of our belief in God, on June 7, thirty days after the Jane's Revenge issued an ultimatum to shut down or face attacks, Jane's Revenge firebombed CompassCare, injuring two firefighters. Jane's Revenge claimed responsibility and warned, "We will hunt you down and make your lives a living hell… So far it's just been pregnancy crisis centers, but tomorrow it might be your cars, your homes, or even your lives." Then, after law enforcement let the case go cold, CompassCare was attacked a second time.
On the lead-up, CompassCare experienced online harassment and in-person protests along with extreme Google censorship. Jane's Revenge issued further death threats saying, "We promised to take increasingly drastic measures against oppressive infrastructures. Rest assured that we will, and those measures may not come in the form of something so easily cleaned up as fire and graffiti. …it's open season, and we know where your operations are. The infrastructure of the enslavers will not survive."
And while these wildly violent threats and attacks continue, pro-abortion politicians oddly join the din, vilifying pro-life Christians; calling us "Neanderthals," likening us to Middle Eastern terrorists, and calling pro-abortion people to arms. Adding further pressure, pro-abortion legislatures weaponize legislation to criminalize public pro-life activity. This pro-abortion chorus leads one to consider just how deep the rabbit hole goes.
On July 8, 2022, President Joe Biden ordered the DOJ to begin indicting pro-life people. It was then that the FBI issued a threat tag to search for "pro-life adherents" and look into "pregnancy centers" rather than the pro-abortion terror threat. Both the U.S. House and Senate Judiciary Committees are holding hearings, questioning FBI Director Wray and his boss, Attorney General Merrick Garland, about the disparity. Ridiculously, Garland, while under oath at a recent hearing, said the reason why no arrests of pro-abortion terrorists have occurred is because the attacks on pregnancy centers happen at night.
Since law enforcement refuses to tell us who is attacking us and why, CompassCare, along with our attorneys at the Thomas More Society, hired a private investigative team led by Scott Wheeler. While the private investigation is ongoing, here is what we know so far:
Antifa, short for "Anti-Fascist," is an international, Russian-based, Marxist, revolutionary movement. Per Marxist/Leninist definitions, they identify fascism as capitalism, justifying the use of force against people or groups they deem as supporting a social order based on Christianity and/or Capitalism.
Antifa is active in the United States, England, Europe, and South America. Their goal is to erode and overwhelm the structures of the nation-state from within, similar to what al-Qaeda did in Somalia.
Antifa's tactics include recruitment of left-leaning, disaffected extremist groups who represent lifestyles and worldviews such as transgender, BLM, environmentalists, and pro-abortionists that are antithetical to the free-market, Judeo-Christian social order.
Antifa's strategy is to foment waves of attacks (called "direct action") to destabilize and dismantle the current socio-economic structures. Former Pentagon irregular warfare expert, Rich Higgins, noted 4th Generation warfare is currently being deployed by Antifa, similar to al-Qaeda. The waves have the effect of desensitizing the public to violence. Attacks are backed off just as the public becomes sympathetic to their victims, giving Antifa the opportunity to recruit more Marxist adherents until they reach critical mass free from law enforcement interference.
Antifa attacks peaceful pro-life pregnancy centers because, in their eyes, we represent both capitalism and Christianity. Pregnancy centers are Christian groups, encouraging women to have their babies. Antifa characterizes pro-life pregnancy centers as "enslavers," harming a woman by forcing their religious beliefs on her, relegating her to a permanent socio-economic underclass, implying the child is a financial burden.
The DOJ and FBI have still not listed any of the nearly 300 attacks on pro-life groups as domestic terror, despite the fact that both the attacks and the attackers fit the federal definitions. The DOJ and FBI still refuse to make indictments and arrests of known pro-abortion terrorists. Private investigators believe there could be two reasons for this; 1) the DOJ/FBI fear arrests would foment another wave of violent Marxist insurgency and Antifa recruitment or 2) there are Antifa sympathizers within the leadership of the DOJ, deprioritizing investigations into the violence. Add this to the multifaceted wave of censorship and vilification coming from big tech and pro-abortion politicians, whose pattern of timing, language, and objectives is consistent with Antifa's pro-abortion "direct action" violence, responsible investigators are forced to consider Antifa infiltration in the DOJ and upper echelons of government.
What are Christians to do about this American persecution? The Apostle Paul in his encyclical letter to Christians commands, "Awake, sleeper . . . Therefore be careful how you walk, not as unwise men but as wise" (Eph. 5:14a, 15).
"Be on the alert," Jesus commands His followers (Mt. 24:42a). Earlier in the passage Jesus warns of attacks and persecution of Christians as His return approaches. He says the time will be increasingly characterized by 1) natural disasters, 2) international rivalries, 3) general lawlessness, 4) false teachers misleading many believers, and 5) direct attacks on Christians (Mt. 24:4ff). And while Jesus informs us that no one knows the "day nor the hour" (Mt. 25:13) of His return, He repeats His clarion command, "Be on the alert" (Mt. 25:13). What is there to be alert about if no one knows the hour of Jesus' return?
To answer that question, it is helpful to understand the meaning of "being alert." After warning his pastoral disciple Timothy in 2 Tim. 3 that "evil men and imposters will proceed from bad to worse" (v. 13), he later commands him to "be sober in all things" (4:5a). Paul even reminds us all of Jesus' command, saying, "…let us be alert and sober" (1 Thes. 5:6).
What does it mean to be alert and sober? The context does not imply that either Jesus' disciples or the church in Thessalonica were taking too many naps or getting drunk. Jesus recognized the crowd knew how to predict the weather based on the signs of the wind direction and cloud formations. Exasperated, He questions them, "…but why do you not analyze this present time?" (Lk. 12:56b).
What does being alert accomplish? The purpose for both Jesus' command and Paul's reminder is endurance. Being alert and sober is about reading the moral winds in order to be ready. If our hearts remain submitted to King Jesus, understanding what is happening and why can help us endure the stormy onslaught of persecution. The emerging intensity of persecution will require perseverance in order to resist the temptation to be led astray by false hopes and antichrists, to resist letting our love grow cold, and to allow ourselves to be hopeful despite the deepening darkness. This is why Jesus says of the coming attacks, "Behold, I have told you in advance" (Mt. 24:25). This is why Paul says, "But you, brethren, are not in the darkness, that the day [of Jesus' return] would overtake you like a thief; for you are all sons of the light and sons of the day" (1 Thes. 5:4-5a).
Being a "son of" something means that we are characterized by that thing. Christians are people of the day. Because of His death and resurrection, we have been transferred from the kingdom of darkness to the kingdom of light and we are now hidden with God in Christ (Col. 1:12-13, 3:3). In a spirit of hope, knowing "God has not destined us for wrath, but for obtaining salvation through our Lord Jesus Christ" (1 Thes. 5:9), let us read the weather of the world. The day of Christ's return is as much the Christian's as it is Christ's.
Full disclosure: Some have accused CompassCare of becoming political, hearing some of my reproving words against actions of government bad actors like President Biden, Attorney General Merrick Garland, and others. I have characterized the attacks on pregnancy centers and other pro-life groups as being the pro-abortion version of Germany's Kristallnacht. I have said Jane's Revenge is the Democrat party's new KKK and the new cross in the front yard is burning down pro-life pregnancy centers. I have said the FACE Act, used exclusively by the DOJ since 1994 to shut down the free speech of peaceful pro-life people, is America's version of Stalin's Article 58. I have said the DOJ and FBI are Biden's version of the Chinese Red Guard. Understandably, this might make some people nervous if they do not understand the whole picture. But is speaking truth to power without biblical precedent?
We fight for the ability of Christians everywhere to continue to save lives free from censorship and violence. And even more than that, if we permit bad actors to shut down pro-life Christians' freedom of religious expression, it paves the way for the shutdown of any other belief that runs counter to the secular political ideology.
God commands His people to "Learn to do good. Seek justice, reprove the ruthless, defend the orphan, plead for the widow" (Is. 1:17). Was it not Jesus who upturned the moneychangers' tables and publicly denounced Pharisees? John the Baptist was imprisoned for insisting it was unlawful for King Herod to take his brother's wife. Daniel's young friends were thrown into the furnace for refusing to bow to the King's golden image. The Apostles were hauled before the authorities for disobeying their command to be silent about Jesus' resurrection. And Paul, about to be wrongfully scourged asks, "Is it lawful for you to scourge a man who is a Roman and uncondemned?" (Acts 22: 25).
We are here to be a voice for the oppressed and voiceless, sacrificing on behalf of those beaten and left for dead on the Jericho Road of culture. Paul, after he was stoned and left for dead outside town, after he revived, thumbed his nose at the rulers by walking right back into town (Acts 14:19-22). He used this as an example to the onlooking believers, saying, "Through many tribulations we must enter the kingdom of God" (Acts 14:22). Are we greater than our Master who, sweating blood, cried out "Abba! Father!" in the Garden of Gethsemane at the thought of the crucifixion? And if Christ's death pays the debt to allow us to be adopted as sons of God, making us co-heirs with Christ, our destination requires we walk the same road: "if indeed we suffer with Him, so that we may be glorified with Him" (Rom. 8:15-17).
This is a sobering reality for many in the church who may think that if we nicely keep our heads down it will go away. The Bible says persecution will not go away before Christ's return. To think and say otherwise is wrong—false teaching. The Bible commands us to read the signs and to be alert.
Rev. James R. Harden, M.Div.
President/CEO
P.S.
Continue saving women and babies from abortion by:
Joining or hosting an in-person Walk for Life on Saturday, May 6—or whenever you can! Register today at CompassCareCommunity.com.
Signing and sharing the petition calling on Congress and the Senate to protect pro-life pregnancy centers and State Attorneys General to investigate and prosecute attacks on pro-life Christians, like CompassCare. To sign the petition, go to ProtectProLifeChristians.com.