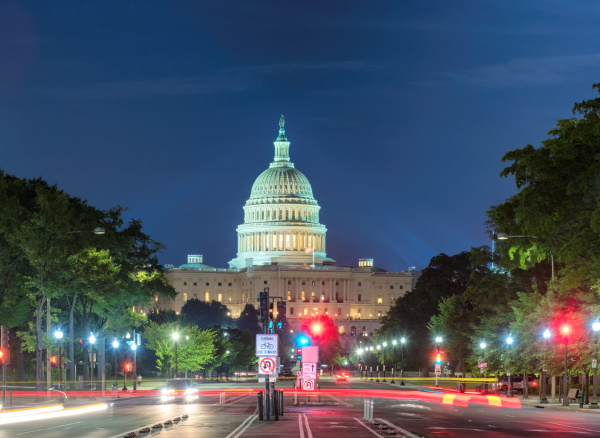 On Tuesday September 20, Congressman Chris Smith of New Jersey announced a new House bill entitled Protect Pregnancy Care Centers Act 2022. It has twenty-eight sponsors and includes a partial chronological list of all pro-life pregnancy centers victimized by what appears to be a coordinated nationwide effort. If enacted, it would require the Department of Justice and the Department of Homeland Security to provide congress with an account of their investigations, if any, into the attacks all of which are punishable under the 1994 Freedom of Access to Clinics and Places of Religious Worship Act (FACE Act) with fines and jail time. The act states in paragraph two, section three, "The Justice Department has abdicated its duty and failed to provide justice for victims of violence."
On August 23, with ongoing attacks and threats to pro-life pregnancy centers and no arrests, Rev. Jim Harden, CEO of firebombed pro-life medical office in Buffalo claimed the FBI was "slow walking justice." Then after filing suit against the Amherst Police Department in charge of the investigation on Monday, September 19, to receive back its private video surveillance of the attack on CompassCare, Rev. Harden claimed that the FBI and local law enforcement were intentionally not making arrests. Rev. Harden said, "The U.S. Justice Department under the Biden administration is robbing CompassCare and pro-life pregnancy centers nationwide of justice." Case and point, the FBI canceled their scheduled height analysis of CompassCare's security footage, a process which would identify characteristics of the multiple perpetrators.
It has been 107 days since the brutal attack on CompassCare's medical office. The Amherst Police routinely recruit the public for help by releasing images from video identifying "persons of interest" and vehicles used. Yet, not only did the Town Attorney representing the Amherst Police insult CompassCare, implying its supporters were themselves AK-47 toting bombers and killers, but he also said the reason they refuse to release the video back to the victims is because "they don't want people to know who they are looking at." Couple the attorney's comment with the Amherst PD's conspicuous lack of public recruitment for help, it would seem a decision has been made either by the Amherst PD or the FBI to not make arrests.
Rev. Harden went on to say, "After over 50 attacks and the largest law enforcement agency on the globe with the best forensic technology known to man, it is naïve to believe they don't know who is perpetrating these crimes. I believe Jane's Revenge is the Democratic Party's new KKK, and the new cross in the front yard is burning down pregnancy centers. And instead of denigrating the personhood of the black man, this is about destroying the personhood of the pre-born baby. And given pregnancy centers are being attacked on three fronts simultaneously by Jane's Revenge as well as Big Tech and pro-abortion politicians using the same language, it would also be naïve to think there is not a criminally coordinated effort in play which, if uncovered, could ruin pro-abortion mid-term election aspirations."
Rev. Harden went on to insist that, like failure to protect black people from attacks on their persons because of the color of their skin, the Justice Department is failing to protect pro-life people because of what they believe. "It may be time to dust off the Third "KKK" Act of 1871 and suspend habeas corpus in order to arrest anybody who is, in any way complicit, conspiring to deprive pro-life citizens of their rights to equal protection under the law. I wonder if a legal tsunami of this magnitude would swamp the boats of pro-abortion political elites like senators like Elizabeth Warren and Mazie Hirono."
For information regarding CompassCare's request for a copy of its own video, contact the CompassCare Communications Department at 585-232-3894.
Help CompassCare expand to reach and serve even more women seriously considering abortion in NY and across the United States.