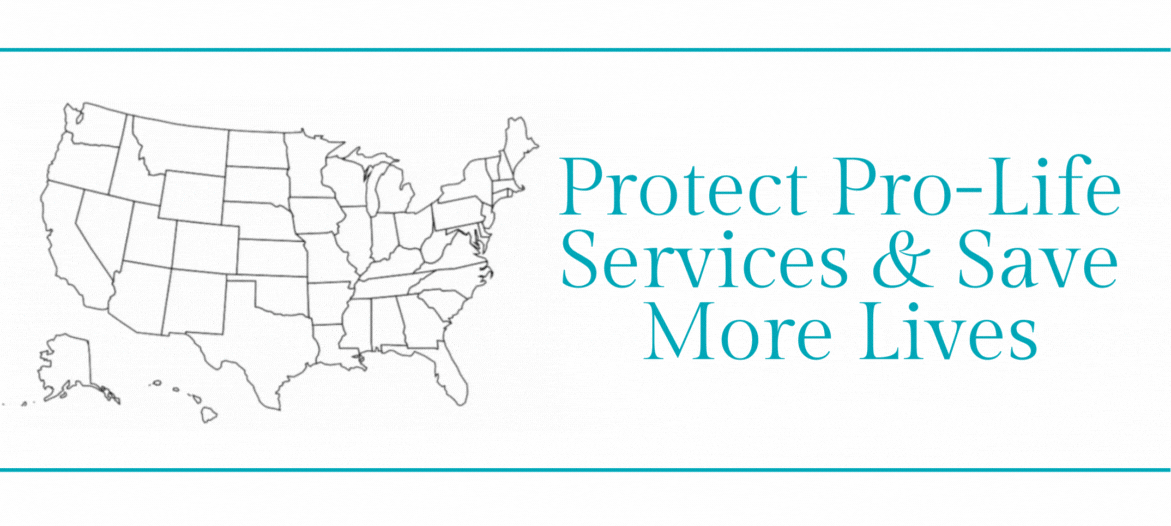 Your gift of $570 helps one woman seriously considering abortion have her baby—from marketing through 12 months of follow-up!
Please consider anchoring CompassCare's ability to serve women and save lives through a monthly gift.
Other Ways to Give
Many people give appreciated securities as a way to both save lives and avoid capital gains taxes. Read more about this option.
To quickly and conveniently donate securities, contact your brokerage firm or financial adviser and:
Determine the amount of securities you'd like to donate.
Provide your broker with the routing information listed below.
Contact CompassCare for a donation receipt. Brokerage firms do not include the name of the donor when transferring securities.
If you are 72 or older you can make a life-saving gift of up to $100,000, without paying federal income tax on the withdrawal. Read more.
The gift must be directly routed from your Individual Retirement Account (IRA) to CompassCare. This unique gift structure also allows you to satisfy the Required Minimum Distribution (RMD) without claiming it as income.
How it works:
You must be 72 or older at the time the gift is made.
Request a direct transfer of funds from your IRA plan custodian to CompassCare to qualify as a tax-free gift.
Provide your plan custodian with the following routing information:

Account Name: Crisis Pregnancy Service, Inc. dba CompassCare Pregnancy Services
Nonprofit Tax ID Number: 16-1157181

Funds held in other plans such as a 401(k) or 403(b) plan are not eligible but may be rolled over to a standard IRA and then be used for a tax-free gift to charity.
Plan custodians do not always identify the donor, so please notify CompassCare when you donate.
Help women facing unplanned pregnancy in your absence. Learn more about legacy donations.
A planned gift gives you the opportunity to:

Provide support for yourself and your loved ones during and after your lifetime.
Ensure that there will always be a place for women facing unplanned pregnancy to receive ethical medical services and save their babies.
Reduce income taxes, capital gains taxes, and estate taxes

You can contact CompassCare for more information or visit CompassCare's Planned Giving Page.
CompassCare accepts various types of non-cash donations, such as vehicles, stock, gift cards, real estate, memorabilia, antiques etc. Contact CompassCare at giving@compasscare.info to make arrangements for your non-cash donation.
Many employers will match your gift through an Employer Matching Program. Check with your employer to see if they are one of hundreds of companies participating in these matching programs.
Checks can be made out to "CompassCare" and mailed to:
ALBANY
CompassCare
Finance Department
2024 W Henrietta Rd. (6D)
Rochester, NY 14623-1361
BUFFALO
CompassCare
1230 Eggert Rd.
Buffalo, NY 14226-4156
ROCHESTER
CompassCare
Finance Department
2024 W Henrietta Rd. (6D)
Rochester, NY 14623-1361
NYC
CompassCare
Finance Department
2024 W Henrietta Rd. (6D)
Rochester, NY 14623-1361
NATIONAL
CompassCare
Finance Department
2024 W Henrietta Rd. (6D)
Rochester, NY 14623-1361
Consider participating in the Annual United Way Campaign. You will need to make a Donor Choice designation (ID #1169) on your pledge form every year in order for the money to reach CompassCare.