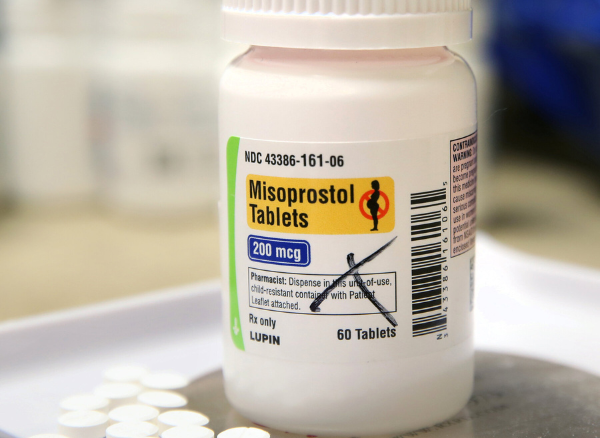 Judge Matthew Kacsmaryk, a United States District Court Judge for the Northern District of Texas is expected to rule as early as Friday, February 10 to reverse the Food and Drug Administration's (FDA) January 3rd chemical abortion deregulation. Chemical abortion is a two-drug regimen: Mifepristone is taken to block a mother's natural progesterone in order to kill the baby, and Misoprostol is taken 24-48 hours later to induce uterine contractions, expelling the dead baby. Eight of the largest online chemical abortionists have gone on record saying they have plans to pivot away from Mifepristone to the sole use of Misoprostol. The upshot of the online chemical abortion companies' new protocol means they intend for women to expel live babies at potentially any time throughout the pregnancy given that most if not all online abortion businesses do not confirm the pregnancy nor determine how far along a woman is in her pregnancy prior to illegally mailing her the drugs. Misoprostol is approved by the FDA as an ulcer medication, warning it should not be taken by pregnant women. The physician plaintiffs insist that research to identify the long-term reproductive toxicology for women and girls which the FDA is required by law to conduct has not been done. Curiously, there is ample documentation that when a healthy pregnancy is terminated via abortion, there are long-term side effects such as 44% increased risk of breast cancer and a 5X increased risk of suicide.
The complaint is brought by eight associations of physicians and medical practices on behalf of themselves and their patients, representing thousands of doctors and hundreds of thousands of women. Rev. Jim Harden, medical ethicist and the author of Ethical Theory and Pertinent Standards in Women's Reproductive Health—the only book to ever be endorsed by the late Dr. Edmund D. Pellegrino, M.D., M.A.C.P., Former Chairman of the President's Council on Bioethics—states, "Medical standard of care is created by medical professionals, not by unelected bureaucrats with a political agenda. The willingness on the part of the decision-makers at the FDA to ignore the existing data and refusal to follow the law to research the safety of chemical abortion demonstrates their lack of fitness for the task. From what is already known, these drugs pose an extreme threat to women and their preborn boys and girls. This lawsuit is about protecting women and girls. The FDA, under the legal purview of the Biden Administration, is sacrificing the health and wellbeing of women and girls to protect a profiteering, unethical abortion industry."
The original Hippocratic Oath, to which doctors were formerly required to swear before practicing medicine independently states, "…I will not give to a woman an abortive remedy." This charge was included because abortion violates the core purpose of medicine, to heal and maintain the health of the patient. Rev. Harden explains, "Abortion has never been considered medical care by any self-respecting physician. In fact, it is the original quackery, which is what the abortion industry doesn't want you, government representatives, or the women they prey upon to know."
Rev. Harden warns that the abortion industry is going to try this case in the court of public opinion (the media), claiming that any move to reverse the FDA's deregulation of chemical abortion is driven solely by politics and fearmongering. Yet, the physicians bringing their case seek to ensure that all the risks and side effects are known and considered by the FDA and by women and girls, abused by a fraudulent abortion industry. Even now this abortion industry is encouraging and directing women to procure illegal abortions and cover their online footprint, asking women to become complicit in breaking the law while putting their health at risk. Rev. Harden concludes, "The FDA is not caring for women. It's caring for the abortion empire."
---
Help CompassCare expand to reach and serve even more women seriously considering abortion in NY and across the United States.