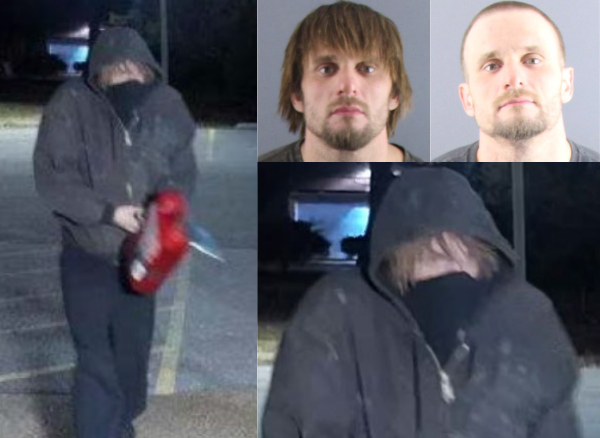 On January 24, Tyler W. Massengill was arrested for allegedly starting a fire at a Peoria, IL Planned Parenthood abortion clinic on January 15. The Department of Justice's press release includes the criminal complaint, written by FBI Special Agent, Ronald Stout. According to fire officials, the fire caused approximately $150,000 of damage—though Planned Parenthood claims one million dollars' worth of damage was done. Massengill was seen in federal court on January 25 and, if convicted, could face 5 to 40 years in prison.
On January 18, Rev. Jim Harden, CEO of CompassCare, a national pro-life medical network that was firebombed in Buffalo, NY by Jane's Revenge, denounced the attack on Planned Parenthood, saying, "Attacking an abortionist does not make someone pro-life, it makes them crazy." Based on Massengill's extensive criminal record—which includes approximately 25 arrests for crimes such as battery, burglary, and mob-related violence—he is indeed a menace. Rev. Harden comments, "I congratulate the Peoria Police for their top-notch investigative work. The past actions of Tyler Massengill—and the arson of Planned Parenthood if convicted—prove that he is not pro-life, but crazy. What makes a person pro-life is their belief that all people are made in the Image of God and are equally valuable, worthy of blessing and protection. Massengill's history speaks for itself: he does not value human life."
On August 31, 2022, a Planned Parenthood in Kalamazoo, MI was the victim of an attempted arson. Four days later, through the coordination of local police and the FBI, an arrest was made. Yet, after 78 attacks on pro-life pregnancy centers with many cases of arson and death threats, only two indictments have been made, neither of which related to the cases of arson. Rev. Harden notes, "What the situation in Peoria and Kalamazoo show is that the FBI has the tools, skill, and manpower to bring these criminals to justice when it is politically favorable. They threw pro-life people a bone with the indictment of two pro-abortion extremists on January 18."
The indictment of two pro-abortion extremists acting for Jane's Revenge in Florida comes amid allegations that the FBI is politicized, denying justice to pro-life people and organizations. Similarly, the isolated attack on Planned Parenthood happened as pro-abortion politicians and the FBI have been attempting to falsely vilify pro-life people, likening them to terrorists who torture and manipulate women. This has fomented violence against pro-life people, emboldening Jane's Revenge and others to attack pro-life organizations, free from fear of arrest. Rev. Harden wonders, "I'm glad they caught Massengill. However, he has suspicious similarities to Caleb Freestone and Amber Smith-Stewart, the indicted Jane's Revenge activists with Antifa and Antifa-like connections. Could it be Massengill or the person who convinced him to advance a political narrative designed to vilify pro-life people is one of the 'known and unknown' co-conspirators listed in the DOJ's indictment of Caleb Freestone?"
CompassCare's window to file a civil suit against the pro-abortion terrorists who firebombed their Buffalo medical office closes on June 7, 2023. CompassCare was forced to file a lawsuit against the Amherst Police Department for refusing to return CompassCare's extensive video surveillance footage of the two arsonists, denying the private investigators and attorneys provided by the Thomas More Society the ability to seek justice through a civil lawsuit. Rev. Harden remarks, "The FBI has solved 100% of the real cases of violence against abortionists while creating a false narrative of violence against abortionists through trumped-up FACE Act charges against peaceful pro-life people. However, the FBI is denying justice in nearly 100% of the cases of ongoing terroristic violence against pro-life people. If we can't file a civil suit ourselves, we don't expect to see these terrorists brought to justice."
---
Help CompassCare expand to reach and serve even more women seriously considering abortion in NY and across the United States.