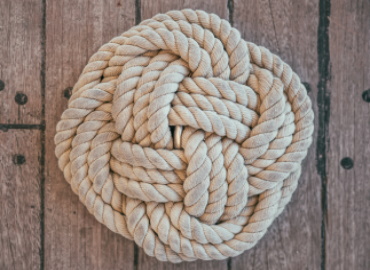 Through the Reproductive Health Act, the New York (NY) legislature and Governor Cuomo made it official public policy that every "individual possesses the fundamental right…to obtain an abortion." The term "fundamental right" is traditionally reserved for those realities inherent to the condition of being human such as life, speech, belief, religion, private property, self-preservation, etc. Incredibly, the NY legislature insists that destroying the next generation before he is born is key to being human.
God's people in western NY are not hopelessly stepping away from the darkness but believe that He has given us the light of faith for times just like these. To be weak in faith in the midnight hour of social injustice is to foster a dead faith. In response to the unjust legislation pro-lifers are stepping forward, not away, and taking back ground. Many people are realizing that government is not the answer to cultural diseases and dysfunctions. Apart from God's self-revelation to all members of the NY legislature, it is not likely they will suddenly right the legislative wrongs they have perpetrated. Even just governments are not equipped to change the hearts and minds of the people toward valuing all life equally. This is the work of the Church.
Systemic injustice like abortion happens when the forces of government and culture act as pressure plates crushing a category of person in order to enslave or, in the case of preborn babies, destroy them. Standing with the oppressed, against this level of concentrated political and cultural power is unpopular by definition. But believers are animated and strengthened by God to live and die as He did. He took our sin upon Himself, winning us back from death through the cross. So too, we take up our cross and die daily, not for our own benefit, but for those that need it most, the weakest and most vulnerable among us, the oppressed and dehumanized preborn baby. Why? Because all people are equally valuable without qualification, since all humans are made in the image of God.
What exactly does godly behavior look like in the face of systemic evil? God ardently details it this way: "Is this not the fast which I choose, to loosen the bonds of wickedness, to undo the bands of the yoke, and to let the oppressed go free and break every yoke?" (Is. 58:6). Be encouraged. Pro-lifers all across western NY are righting the wrong of abortion one woman, one baby at a time. Churches and believers from around the Buffalo area are uniting to express their pro-life convictions by combining their resources to reduce abortion by 50% in 5 years. Three pregnancy centers have united under CompassCare with the hope that God will repeat the 58% abortion reduction of Rochester in Buffalo.

Pro-life people understand that for women facing unplanned pregnancy this is not a political choice. She feels like she has no choice at all. However, if together we can empower women to say 'no' to abortion with ethical medical care and Church support, it does not matter how many abortion laws are passed; women will simply have their babies. And that is exactly what is happening now in Buffalo. Northtown Pregnancy Center, Southtowns Pregnancy Center and Buffalo Pregnancy Care Center all consolidated to form CompassCare Buffalo. Already CompassCare Buffalo has seen increases in performance in every category, while the newly hired nursing team continues their training, and the search continues for a permanent location large enough to serve the Buffalo market. 
What does God say we can expect as a result of His people's work for justice? "Then your light will break out like the dawn, and your recovery will speedily spring forth; and your righteousness will go before you; and the glory of the LORD will be your rear guard….then your light will rise in the darkness and your gloom will become like midday (Is. 58: 8, 10b). May the LORD continually guide us and satisfy our desire in scorched places, giving strength to our bones so that we will be like a watered garden, and like a spring of water whose waters do not fail (Is. 58: 11).