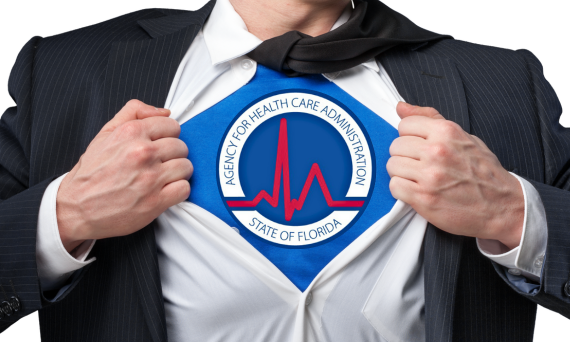 For Immediate Release: August 24, 2023
—
On Monday, August 14, 2023, the Florida Agency for Health Care Administration (AHCA) issued a $193,000 fine to an Orlando abortion provider for 193 counts of violating Title 29 of Fla. Stat.§ 390.0111 (2023), denying women informed consent to abortion—a felony in the third degree. All violations occurred over the course of just 17 days. Judge J. Bruce Culpepper suggested a reduced penalty, but the AHCA rejected the recommendation and proceeded to fine the abortionist the full amount. The Secretary of the AHCA, Jason Weida, was appointed by FL Gov. Ron DeSantis and confirmed by the FL Legislature on April 13, 2023.
Florida is one of 13 states to have mandatory waiting periods for abortion. This is not the first abortionist fined by the AHCA for denying women informed consent, according to the Daily Caller. Rev. Jim Harden, medical ethicist and pro-life strategist, comments, "It is encouraging to see Florida's Agency for Health Care Administration, through equal enforcement of the laws, protecting women and babies from fraud and injury by a mercenary abortion industry. I congratulate Gov. DeSantis and his newly appointed AHCA Secretary on protecting all people equally."
Despite there being exceptions in FL's "24-Hour Consent Law," seeking to counteract the law through Gainesville Women's Care LLC v State of Florida, the pro-abortion activist law firm arguing the case admitted that the law is a meaningful step to prevent sex trafficking, rape, and incest but argued against it nonetheless in order to protect the state's abortion industry. Rev. Harden says, "This is just another example of pro-abortion activists taking the side of sex traffickers, pedophiles, and rapists. It is shameful that an objection to the 24-Hour Consent Law is that sex crimes will be brought into the light."
The abortion industry's systemic fraud is revealed yet again in FL, denying women informed consent. Recent light has been shed on private practice abortion malpractice causing death and injury in NY, and now millions of dollars of alleged Medicare fraud in TX—with a nearly $1 billion dollar judgment against the world's largest abortion business, Planned Parenthood, if convicted by Judge Matthew Kacsmaryk.
On July 10, 2023, Rev. Harden called on all state Governors and Attorneys General to conduct audits and investigations into the ubiquitous "fraudulent practices of the abortion industry." He went on to say that "if not conducted, it only serves to further reveal that pro-abortion politicians care more about protecting the profiteering abortion empire than women whose lives are daily put at risk."
To the 2024 Presidential hopefuls, Rev. Harden admonishes, "While SCOTUS may have sent the abortion debate back to the states, protecting all people equally under a Constitutional Rule of Law remains the purview of the federal government. The only way they will win the abortion debate is to stop talking about abortion restriction by gestation age and become pro-life statesmen. Take the unassailable ground of exposing and preventing abortion fraud and injury while protecting the personhood rights of all citizens—both born and preborn."
Rev Harden renews his call to all State Attorneys General, Governors, and Departments of Health (or equivalent) to hold the abortion industry accountable by opening investigations into:
Abortion fraud
Abortion injury
Enforcement of waiting period laws in the 13 states that have enacted them
Sex crime cover-ups
Medicare and other funding fraud
Violations of the Comstock Act
---
Help CompassCare expand to reach and serve even more women seriously considering abortion in NY and across the United States.