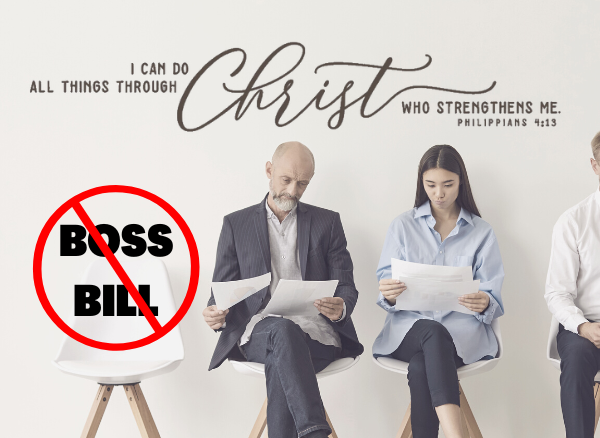 In the nation's abortion capital, New York, on Monday, February 27, the U.S. Second Circuit Court unanimously ruled in favor of pro-life institutions. The court held that a 2019 New York State law, dubbed the Boss Bill, is unconstitutional, violating the 1st Amendment rights of pro-life employers. The law, signed by former Gov. Andrew Cuomo, was immediately challenged in Federal Court of the Northern District of New York, by pro-life groups Evergreen Association, Inc, represented by the Thomas More Society, and CompassCare, represented by Alliance Defending Freedom (ADF). ADF Senior Legal Counsel Ken Connelly said then, "The state is requiring our clients to contradict their convictions and undercut their freedom of association—requirements that are flatly unconstitutional." Judge Thomas McAvoy Sr. in the Northern District of NY gave a mixed ruling essentially dismissing the case which forced plaintiffs to appeal to the Second Circuit's three-judge panel. Monday's Second Circuit decision reads in part, "The district court here declined to apply strict scrutiny because it decided that the burden on [pro-life plaintiffs] expressive association rights was incidental rather than severe. That determination was erroneous…. [forcing plaintiffs] to employ individuals who act…against the very mission of its organization."
The ruling sends the case back to the lower court to amend the judge's ruling or let New York find a way to defend the decision, perhaps by exempting pro-life and religious employers from it. Rev. Jim Harden, filing as a plaintiff on behalf of CompassCare, has been insisting for months, since the firebombing of one of CompassCare's pro-life medical offices in Buffalo, NY, that pro-abortion extremists have declared war on peaceful pro-life people. The Boss Bill was a precursor to the Pregnancy Center Investigation Bill, signed by NY Gov. Hochul immediately after the brutal firebombing while dehumanizing pro-lifers at a press conference—calling them Neanderthals. Since then, Rev. Harden has been sounding the alarm that pro-life organizations are not only being targeted by pro-abortion legislatures through unjust legislation like the one rejected by the Second Circuit, but are also being attacked by pro-abortion terrorists, vilified by pro-abortion politicians, censored by big tech, and ignored by law enforcement when victims of violent domestic terrorism.
Rev. Harden says, "All employers should be free to hire people who agree with the organization's mission and values. Private businesses and non-profits should not be forced to carry the ideological water of pro-abortion politicians. The Boss Bill is yet another example of how the pro-abortion political elite seek to undermine and criminalize public pro-life activity." Thomas More Society Attorney, J. Matthew Belz said regarding the recent Second Circuit ruling, "We are pleased that the panel recognized the need to protect mission-oriented organizations from intrusions by the State, and we look forward to cementing this victory at the district court level."
---
Help CompassCare expand to reach and serve even more women seriously considering abortion in NY and across the United States.