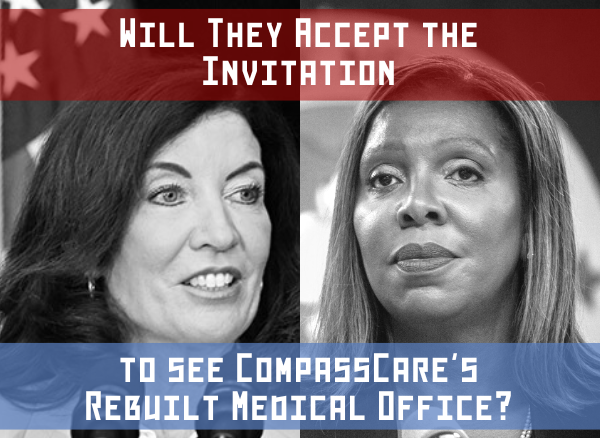 On June 7th, CompassCare's pro-life medical office in Buffalo was the victim of a brutal arson attack, perpetrated by pro-abortion terrorist group, Jane's Revenge. CompassCare rebuilt and has scheduled a grand reopening and ribbon cutting ceremony for Monday, August 1st at 11:30am at 1230 Eggert Rd.
CompassCare has extended an olive branch to outspoken adversaries of pro-life pregnancy centers, NY Governor Kathy Hochul, and Attorney General Letitia James to meet the people and experience firsthand how the organization provides for the unmet health and resource needs of women considering abortion.
At the press conference, CompassCare CEO, Rev. Jim Harden, is expected to give an update on the status of the investigation of the arson attack and to deliver a message to the pro-abortion terrorist group Jane's Revenge and their comrades.
To serve women and save lives go to realabortionnews.com/donate.