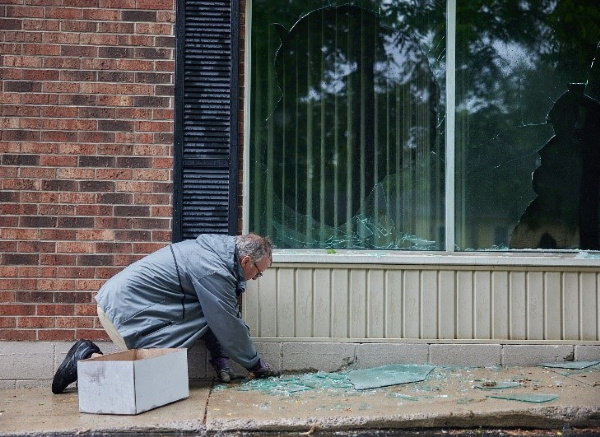 The Supreme Court is expected to release their ruling potentially overturning Roe v. Wade today, June 13 or Wednesday, June 15. Tensions are rising as pro-abortion activists plan to shut down all activity around the Supreme Court in anticipation of that release. Abortion terrorist group "Jane's Revenge" is promoting a "Night of Rage" the evening of the release, stating, "We need them to be afraid of us." Organizations like "Ruth Sent Us" have encouraged intimidation of Supreme Court Justices such as Amy Coney-Barrett and other pro-life leaders at their homes.
The leak of the SCOTUS draft reversing Roe sparked a pro-abortion crimewave against peaceful, pro-life pregnancy centers, the most brutal attack being the devastating firebombing of CompassCare's Buffalo medical office. Sources monitoring the social media pages of abortion activists flagged multiple comments encouraging followers to locate the home of CompassCare CEO Jim Harden. Harden's wife and young children relocated yesterday, as police track suspicious activity at their home.
Governor Hochul promised state police assistance with firebombing investigation. Harden says, "As best as we can tell, neither state nor federal law enforcement have expended any resources to protect CompassCare or my family from pro-abortion terrorists." Harden reported to the New York State Hate Crimes Task Force late Saturday night claiming that CompassCare and his family are being targeted for their pro-life, religious beliefs. At the time of this writing, the New York State Police have yet to respond.
Harden believes CompassCare may be the target of abortion terrorists because over 600 pro-life pregnancy centers nationwide are using their materials and strategies. Harden said, "We have been building a post-Roe plan since 2018 to complete the abolition of Roe in the remaining abortion hub states once the Court reverses the ruling. And the plan is working."
---
Sign the petition urging political leaders to
stop the crimewave against
pro-life pregnancy centers.
Give to CompassCare's plan to complete the abolition of Roe in the remaining abortion hub states.
---