It has been said, "Christians are people of The Book." So why do Christians believe abortion is wrong if the Bible does not explicitly say so?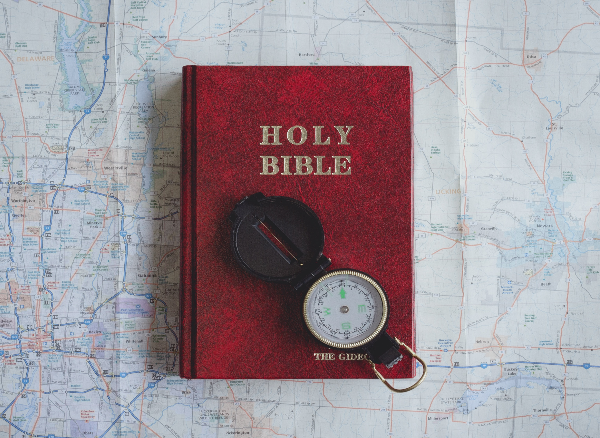 Answering the abortion question can only be done by climbing to the top of the moral tree and surveying the social landscape. Once there we can ask: What makes anyone, Christian or not, think any act is right or wrong? Answer: Purpose. What you and I believe about our purpose is the ground upon which our moral tree grows. Right behavior is right because it roots us deeper in that purpose, and wrong behavior is wrong because it hinders us from accomplishing our purpose.
What does the Bible say about the purpose of man, such that abortion is viewed as wrong? Happily, the Bible reveals the purpose of man in chapter one, with the account of mankind's starting point: "God created man in His own image, in the image of God He created him; male and female He created them" (Gen 1:27). God created mankind to bear His image. This means that man's image-bearing of God is both a fact of existence and a mandate for behavior. God acts in ways consistent with His nature, so too must man. Our word for this is integrity. The opposite is hypocrisy, living a lie, or sin. After man fell into sin, the Bible describes God's integrity by contrasting Him with mankind saying, "God is not a man, that He should lie" (Num 23:19). However, man's fall into sin only marred the marks of the Maker's mint – even in sin man retains his inherent value, because God's imprint remains upon his soul. That God goes to great lengths to redeem man from sin, clearly demonstrates the value He places on His image-bearing creatures. In fact, this image-bearing reality carries with it a requirement to acknowledge God's image in others by reverently respecting their life. So God speaks to Noah, "Whoever sheds man's blood, by man his blood shall be shed, for in the image of God He made man" (Gen 9:6).
To best reflect God's image in our behavior toward one another, requires that we know our Creator. The Bible reveals our Creator God as Jesus Himself saying, "In the beginning was the Word. . .and the Word was God. . .and all things came into being through Him. . .and the Word became flesh and dwelt among us" (John 1:1a, c; 3a; 14a). Paul reinforces this saying of Jesus: "He is the image of the invisible God. . .for by Him all things were created" (Col. 1:15a, 16a). What then is man's purpose in light of God's self-disclosure in Jesus? The same as it always was: "For those whom He foreknew He also predestined to become conformed to the image of His Son" (Rom 8:29a). If we are created to reflect God's image in this fallen world, and Jesus is God in the flesh, then Jesus is the One to Whom we must look to know how we ought to act. Jesus came to buy us back from sin and death. Our purchase price is His self-sacrifice. Therefore, to be conformed to His image in a fallen world requires we follow in His steps.
Now back to the original question: Why do Christians believe abortion is wrong? Because all people are made in the image of God, all are equally valuable without qualification. Because we are all fully human at all stages of maturity, all of us fully bear the image of God at all times. To parse human value based on arbitrary, man-made qualifications like 'fetal viability' or 'reproductive rights' is to permit the law to play favorites, creating human sub-classes to oppress for the personal gain of the powerful. The Supreme Court has a sordid history of doing this, calling Native Americans 'savages' (1823) in order to deny them of their land, robbing blacks of freedom by calling them '3/5 of a man' (1857), and stealing the fertility of poor people through forced sterilization by labeling them 'mentally unfit' (1927). Depriving pre-born boys and girls of personhood status in order to kill them through abortion is just one more example (1973). This draconian treatment of any human is a violation of who God is and who we are in Him. This is why, standing among His people, God commands them to, "Vindicate the weak and fatherless; do justice to the afflicted and destitute. Rescue the weak and needy; deliver them out of the hand of the wicked" (Psalm 82: 3-4). For us to behave toward our fellow man, less than God did through Christ, is to deny God's image in everyone. And there is no category of human more weak, fatherless, afflicted, destitute, and needy than a preborn boy or girl about to be aborted.
And so, Christians insist abortion is wrong while dignifying mothers with careful and extravagant support.
---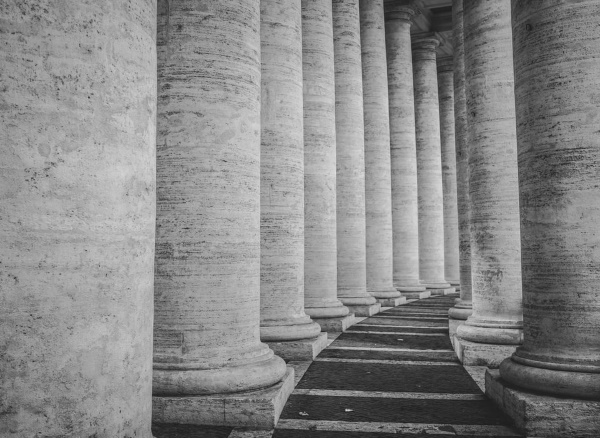 "That's what I NEED!"
Alana and her boyfriend, Chad, have been together for several years and have been through some traumatic times. With a young child entering kindergarten and feeling a bit more stable, they began making plans for the future: education, a home, maybe marriage. Read more.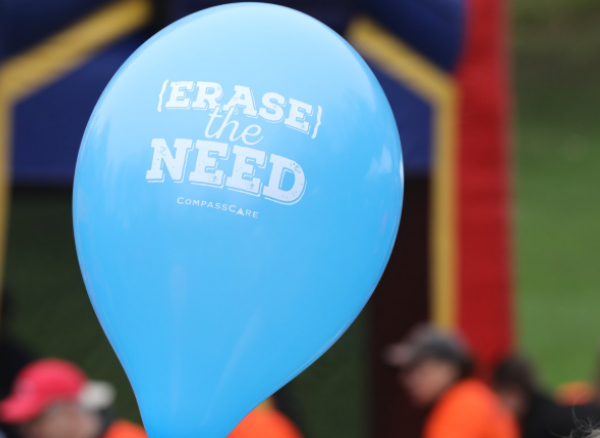 Save the Date: 2020 Walk for Life
Express your passion at the largest pro-life event in New York on Saturday, May 2 from 9:00AM – 12:00PM. One event, two locations… Buffalo: Delaware Park and Rochester: The Highland Park Bowl. Read more.