Abortion rates in Monroe County plummeted 16.9% in 2016 according to recently released New York State vital statistics, the most recent year of statistics available. The reduction outpaces the state decline of 5.2% by more than three fold. It is the largest year over year drop in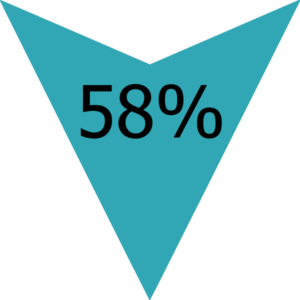 Monroe County's long abortion history, hitting an all-time low of 1,588 total abortions. The high-water mark for Monroe County was in 2008 and it is the only county, with more than 500 annual abortions, to experience a continual yearly decline, resulting in a staggering 58% reduction in nine years!
The abortion cost to have one hundred babies in Monroe County in 2008 was 43. Now the cost to have 100 babies has been reduced to 20 abortions.
This real abortion news update is sponsored by CompassCare.