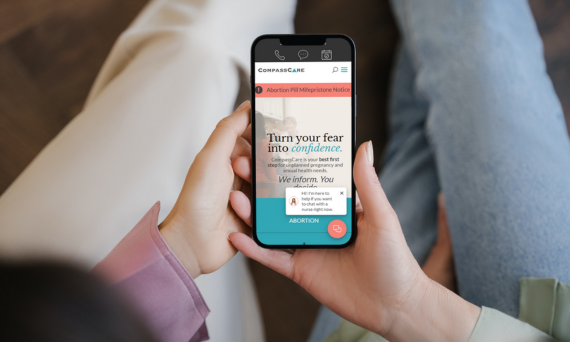 Evelin is still in high school.
One day, she started experiencing unusual symptoms. She quickly realized that she may be pregnant.
Shocked and overwhelmed, Evelin's mind raced about her unknown future. Like many women experiencing unplanned pregnancy, abortion loomed large in her mind.
Evelin confided in her best friend, Sarah. Together, they researched available resources. Thankfully, they quickly found CompassCare and scheduled an appointment.
At her first appointment with CompassCare, Evelin's mind was put to ease. Her nurse told her something that an abortionist would never share: Evelin's life and education could continue while pregnant and even parenting her baby.
In the CompassCare exam room, Evelin made the courageous decision to have her baby. Her nurse provided her with a customized list of resources to support her as she navigated finishing school with a new baby.
Evelyn's story could have ended very differently if it was not for the Church acting through CompassCare. Tragically, a 15-year-old rape victim in Idaho faced a similar situation, but being coerced to abort by her abusers, she never received the care and support she needed. Unfortunately, she was illegally transported across state lines to Oregon where the abortionist was all too willing to revictimize her, aiding in the cover-up of the crimes against her.
Today, CompassCare is going D.E.E.P., Delivering ethical medical care to women like Evelyn, Expanding pro-life infrastructure to serve women in NY, Idaho, and all 50 states, Educating the nation that all people are equally valuable and deserving of blessing and protection, and Protecting pro-life pregnancy centers from violence and censorship.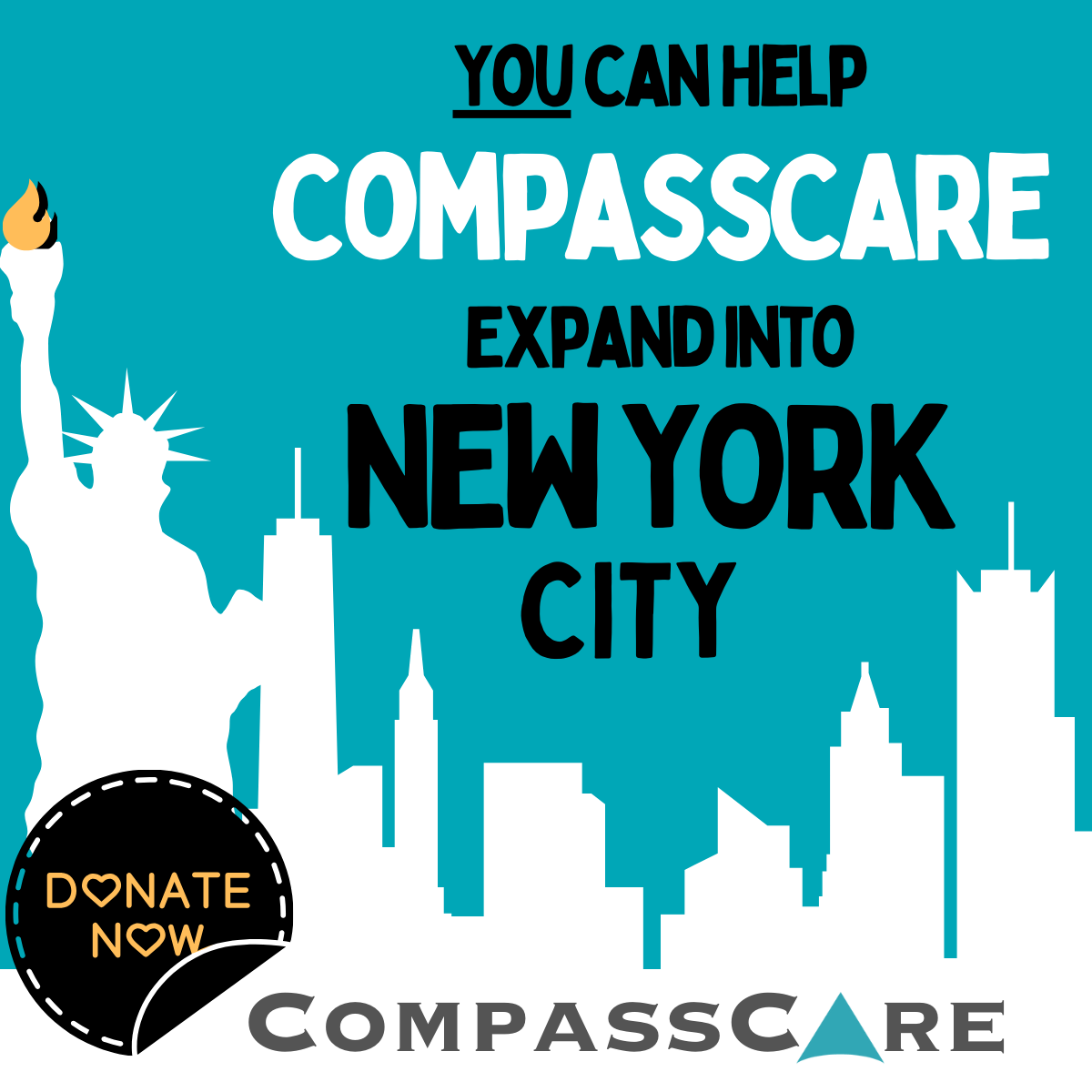 Help CompassCare go D.E.E.P., now in New York City. CompassCare is adopting the mission of a prominent pro-life network in NYC with offices in Brooklyn, Queens, and the Bronx.
The goal is for CompassCare's in-person, life-saving services to begin in January in NYC.
To make this goal a reality, a team of generous CompassCare donors is committed to doubling the impact of your gift, up to $650,000, now through December 31!
Go to give.compasscarecommunity.com/goDEEP to save twice as many lives through CompassCare.
Serve women. Save babies.