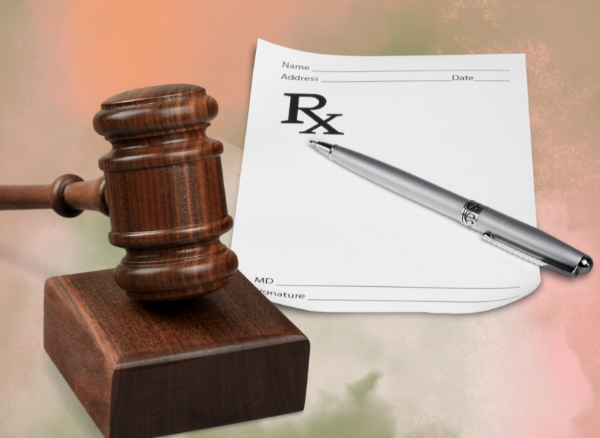 On March 2, the pharmacy chain Walgreens announced it would not sell or ship chemical abortion Mifepristone in twenty states. Walgreens admitted in a press statement on March 6 that to do so in several states is illegal. In an open letter to FDA Commissioner Robert Califf, 22 State Attorneys General explained that the FDA's January 3 deregulation of the chemical abortion drug Mifepristone for sale and shipment across state lines is a violation of both state and federal laws, vowing to prosecute any such violations.
U.S. Attorney General Merrick Garland in a coordinated effort with the FDA said it would not enforce the law by prosecuting illicit abortion drug trafficking. Following this, one quarter of all U.S. Senators sent an open letter to AG Garland insisting that U.S. code amended in 1994 under sections 1461 and 1462 of title 18 make interstate sale and shipment of abortion drugs illegal and, therefore, Garland, as chief law enforcement officer, is oathbound to enforce the law rather than subvert it. Each violation of the law could be prosecuted for racketeering and money laundering with a 5-year statute of limitations. Prosecutions would extend to not only the doctors and pharmaceutical companies that make the drug but also to the pharmacies, like Walgreens, that dispense them.
Pro-abortion politicians like California Gov. Gavin Newsom and left-leaning media like MSNBC are up in arms while Hollywood tycoon Michael Moore calls for a boycott of Walgreens, using Marxist, Antifa, anti-Christian, and enslavement lingo. But this is not about a communist political revolution for Walgreens. It's about business. Facing the threat of litigation by twenty-two states with the potential threat of federal racketeering and money laundering charges, both of which could shutter the Illinois-based pharmacy chain, Walgreens is wisely limiting its inventory to "legally approved medications…."
But many are left to wonder what Gov. Newsom meant by his statement that "California won't be doing business with Walgreens…." As the second largest pharmacy chain in the U.S. with California home to the third largest number of Walgreens locations, a move by California to ban Medi-Cal funding could dramatically impact access to medical care for the impoverished, forcing them to use mass transit, traveling unrealistic distances to fill vital prescriptions. 
The irony is that while Newsom and others seek to boycott Walgreens, the company still plans to distribute the dangerous abortion drug in their California stores. Using the office of governor, holding the wellbeing of the citizens of California hostage, Newsome is forcing Walgreens to open themselves up to a nearly endless liability of chemical abortion-related litigation from class action lawsuits, as well as violations of state and federal law. What is even more ironic is that all the political bloviating may be a moot point as a U.S. District Court may overturn the FDA's approval of the drug any day now, which could outlaw the drug in all 50 states overnight.
Rev. Jim Harden, whose work in the field of medical ethics and women's reproductive healthcare was endorsed by the late Dr. Edmund D. Pellegrino, M.D., M.A.C.P. (Former Chairman of the President's Council on Bioethics), says, "Newsome should know better than to risk the lives of women across the nation just to push a radicalized abortion agenda. While Walgreens shouldn't carry the dangerous abortion drugs, they are taking a good first step toward ethical medical care by refusing to be bullied into submission to an illegal chemical abortion drug trafficking scheme by Newsome, the DOJ, and other pro-abortion political leaders."
---
Help CompassCare expand to reach and serve even more women seriously considering abortion in NY and across the United States.