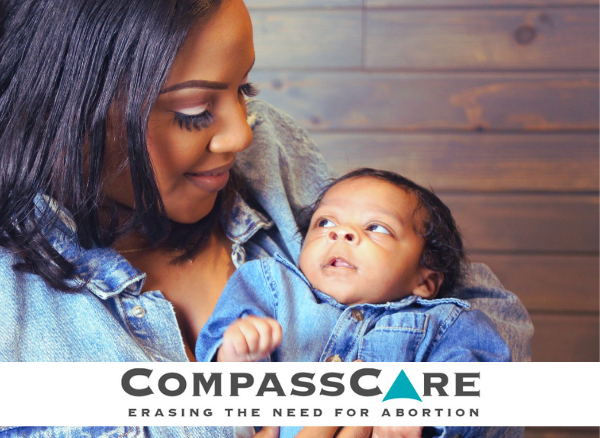 Forty-nine years of Federal dehumanization of preborn boys and girls, robbing them of their right to life ended on June 24, 2022. Forty-nine years. God is giving America an opportunity in this year of Jubilee to restore the ancient boundary of the inalienable right to life for all, without partiality, including the preborn boy and girl. What will we do with our fiftieth year?
The Bible holds us radically responsible for our neighbor, commanding us, "Love your neighbor as yourself" (Lev. 19:18). Here the opposite of love is not hate, but partiality—deciding who qualifies for our favor and who does not, deciding who qualifies as a person protected under the law and who does not. Partiality makes us transgressors of God's royal law (Ja. 2:8-9). Jesus shows us what it means to love one's neighbor with the parable of the Good Samaritan, sacrificially spending his resources on behalf of the stranger beaten and left for dead on the dangerous Jericho Road of culture. Jesus tells us now to "Go and do the same" (Lk. 10:37). There is no one more vulnerable in society today than a child whose mother is so burdened that she believes abortion is her only choice. Abortion represents oppression. But because of the cross where Jesus became our Good Samaritan, we can proclaim with Him the "favorable year of the LORD" (Lk. 4:19).
Scripture says, "You shall thus consecrate the fiftieth year and proclaim a release through the land to all its inhabitants. It shall be a jubilee for you, and each of you shall return to his own property, and each of you shall return to his family" (Lev. 25:10). God allots to each of us a right to ourselves, an inheritance of divine life passed to us by God through our family for "The earth is the LORD's and all it contains, the world, and those who dwell in it" (Ps. 24:1). People are God's and the fact that we are all made in His image means that we are all equally valuable, both mother and child.
Many states are taking advantage of this jubilee afforded by the reversal of Roe to protect everyone equally, mom and baby alike. Other states controlled by pro-abortion politicians, like New York, reject it. Attacking pro-life pregnancy centers like CompassCare so that women cannot access ethical medical care and community support demonstrates their refusal to let mothers and children oppressed by the chains of abortion go free.
It may be helpful here to point out that just seventeen days prior to the reversal of Roe v Wade, CompassCare's Buffalo medical office was firebombed by a pro-abortion terrorist group, Jane's Revenge. Their motto is, "If abortion isn't safe, then neither are you." They demand we shut down, threatening something worse than arson if we do not. Apparently, they don't know pro-life people very well. God is the author of life and this is His work. Times like these are exactly why God has given us faith in Him. And since we represent Christ, who is the only hope for women and the abortion industry's only competition, shut down we will not. Expand we will.
Pro-abortion politicians are adding fuel to the fiery violence and threats, vilifying pro-life pregnancy centers like CompassCare through unjust legislative investigation, slanted presidential executive orders to look into 'fraudulent practices,' and crooked letters to Google demanding they wipe us off their maps and disallow us from advertising so that women considering abortion cannot find us (see reverse).
As CompassCare has been saying since 2018, the abortion battle lines will shift, and abortion tourism will begin when Roe is reversed. Well, Roe was indeed reversed, abortion tourism has begun, and the battle lines have indeed shifted as the battle for life concentrates in abortion hub states like New York. Meanwhile, the rage of the enemy is falling hardest on us. So now, instead of just serving women considering abortion in peace, all-out war has been declared on pregnancy centers. This means that the Church acting through CompassCare not only must continue the mission of helping women have their babies but now we must also fight to maintain a place in the public square to do the life-saving work.
And with your help we will do just that and more. Instead of shrinking back, CompassCare is expanding, not only in Buffalo and across the state, but across the nation too. Since 2018, CompassCare has been building the strategy to compete head-on with the billion-dollar abortion empire. What Satan meant for evil, God has turned to good. CompassCare can now give 650 pro-life pregnancy centers the 21st century telehealth tools to be able to serve every woman in America considering abortion before she travels to New York and before the lethal chemical abortion drugs are mailed to her home…we are ready for such a time as this.
In Christ,


Rev. James R. Harden, M.Div.
President/CEO 
P.S. Stand strong with CompassCare as we help serve every woman in America seriously considering abortion!
---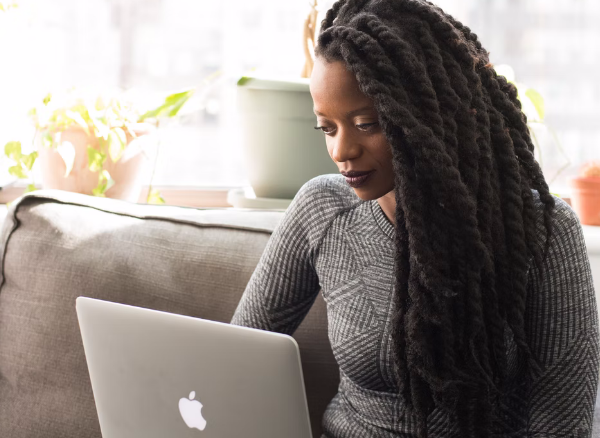 Serving Rachel with 21st Century Telehealth Tools
Rachel lives in a state adjoining NY and contacted CompassCare asking for information on chemical abortion. She scheduled an online telehealth appointment with a nurse while she was on a work break. Rachel is a single mom of two children, working full-time and overwhelmed with the idea of being pregnant again. Read more.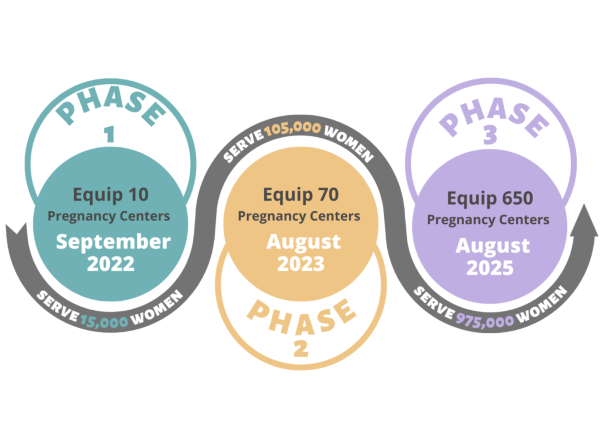 Telecare: Serving Women in a Post-Roe America
Objective: Serve every woman in America considering abortion with a telehealth appointment before they buy a chemical abortion online or travel to places like NY to get an abortion. CompassCare is giving away the 21st century telehealth tools to 650 medical pregnancy centers, equipping each center to serve 1,500 women a year. This will give pro-life pregnancy centers the ability to compete head-on with the billion-dollar abortion industry by 2025. Learn more.