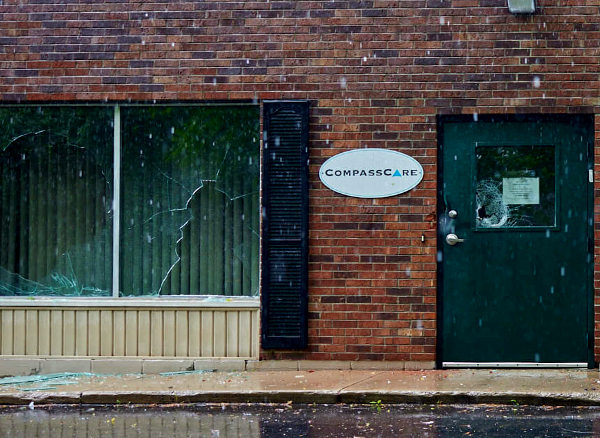 Early Tuesday morning, abortion arsonists firebombed CompassCare's pro-life medical office in Buffalo. Their intent was to keep CompassCare from providing for the unmet health and resource needs of women facing unplanned pregnancy. They did not succeed.
The day of the firebombing, the Department of Homeland Security issued a bulletin warning of additional attacks of pro-life pregnancy centers. The attacks have become a national trend. Yet neither President Biden, Governor Hochul, or any Democrats have denounced the violence. Sign the petition urging them to specifically denounce violence to pro-life pregnancy centers.
However, because of the outpouring of support from the Church, CompassCare served Buffalo women the day of the firebombing in Rochester anyway. And services were back up and running in Buffalo at an undisclosed, secure location the very next day. The morale and courage of the nursing team is on full display as they continue serving women with compassionate and ethical medical care, helping them have their babies even now.