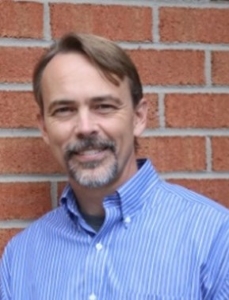 Dear Alight Supporters and Prayer Warriors,
Greetings! It is an honor to build upon the solid life-saving foundation of Alight Care Center to cut abortions in half in the next five years. Alight's history of sacrificial service to abortion-minded women and dedication to doing whatever it takes to reach more women and serve them more effectively is the basis for great hope in realizing the dream of more pro-life, pro-family New York. New York is the abortion capital of the U.S. This mountainous problem is too big for government to solve, even if it wanted to. It is too big for medicine to solve, or education, or economics. Abortion is a God-sized problem only the Church can solve. It is only faith in God that grants the power for salvation. And it is precisely places like NY and problems like abortion that faith is designed for.
Abortion is rapidly changing in America. As the Supreme Court considers giving states the ability to restrict abortion, an abortion tourism industry is developing, causing women to travel to abortion hub states, like New York, to get their abortions. To that end, Planned Parenthood is preparing for an influx of women and Gov. Hochul is encouraging it.  But CompassCare has found if the church has the infrastructure and expertise to reach and serve women seriously considering abortion the laws just do not matter. Why? Because not a sane woman alive actually wants to have an abortion. She feels trapped, like she has no choice. So, the church through CompassCare erases the need for abortion in her mind with ethical medical care and comprehensive support.
CompassCare has a history of reaching and serving large percentages of women seriously considering abortion helping other pregnancy centers nationwide to do just that. In Rochester, CompassCare has seen a 50% reduction in abortion. In 2019, CompassCare adopted three pregnancy centers in Buffalo, the largest abortion hub outside New York City. In just two years, the Church of Western New York went from reaching 1 in 100 abortion-minded women to reaching 1 in 3. Now Buffalo is on track to cut abortion in their region in half in five years.
The objective of CompassCare's adoption of Alight Care Center is to expand life-saving services in the Capital Region to serve 25% of all women seriously considering abortion by April of 2022.
How can you help? Pray, serve, and give. Pray for mature Christian RNs to care for abortion-determined women, for the enthusiastic support of all pro-life Christians in the Capital Region, and for the provision of a medical office near the abortionists, big enough to serve 25% of all women considering abortion in the Capital Region. Finally, pray about how God would have you deepen your investment in serving more women and saving more preborn boys and girls from abortion.
For more information on how you can help serve more women and save more babies in the Capital Region go to Alight.org/CompassCare.
In Christ,
Rev. James R. Harden, M.Div.
President/CEO
CompassCare Pregnancy Services