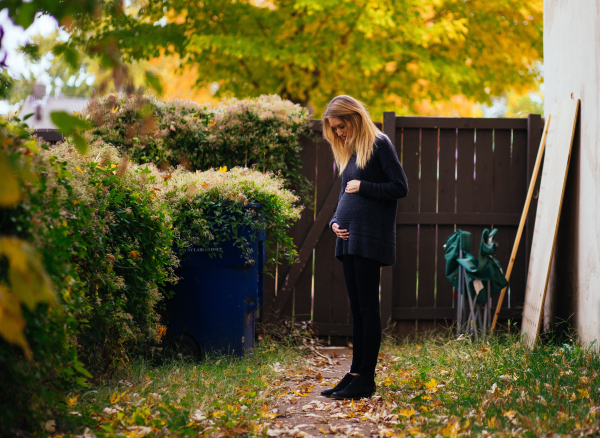 Allie came to CompassCare alone, with a history of abortion, and overwhelmed at the thought of being pregnant again. Her boyfriend didn't come with her and is "leaving the decision up to her." Allie confessed to her nurse that she wants to be a mom someday…but not now and not until she is married. She dreams of traveling, moving down South, buying a house. All her friends have kids and she sees parenting as a loss of independence; death to her plans for the future.
Allie's pregnancy was too early to confirm so she agreed to return in a week. A PrayerNet, CompassCare's team of prayer warriors, was sent out on her behalf, and over a thousand pro-life Christians began praying for Allie and her situation. She came back, alone again, and sat in shocked silence at the image of two six-week-old babies with strong heartbeats on the ultrasound screen. Allie finally stammered, "I…I don't know what to think…this is too much, I'm not ready for this."
Allie's nurse encouraged her to take some time to think and come back in a week for another appointment. At her third appointment, she was feeling extremely sick, telling her nurse she couldn't eat anything, that she wasn't ready to be a mom (especially of two babies), and had scheduled an abortion appointment at Planned Parenthood for the following week. With no apparent support from her boyfriend or family, Allie's feeling of isolation and loneliness was driving her to abort her twins.
After her third appointment, Allie did not respond to repeated follow-up efforts by her nurse. Nearly three months after her initial appointment, CompassCare received a fax from a local OB/GYN requesting her records. Rejoicing at the discovery that Allie was still pregnant, her nurse quickly worked to find out if her doctor was inquiring for the purpose of prenatal care or an abortion.
Allie's nurse was pleasantly surprised to have her next call answered and hear a cheerful response to her questions. Allie said that she would love to come back for another appointment and scheduled one for the next day.
When Allie came to her appointment she was not alone, her mom was with her and, her nurse found out later, encouraging her daughter to continue her pregnancy. In the exam room, Allie revealed she changed her mind about aborting. When asked what made the difference, she replied, "Oh, it is the people…the supportive people I have in my life." She admitted that she still feels overwhelmed, but knowing she is not alone made all the difference.
For three long months, the CompassCare team fought for this woman and her preborn babies. Her nurse served her in the office four times, called her more than a dozen times, and sent four PrayerNet emails out to hundreds of pro-life Christians. Allie made at least two abortion appointments which she never attended. Many times, it looked like the battle for this young woman and her twins was lost, but the Church kept praying and God kept working.
Disclaimer: Names and details have been changed to protect patient confidentiality.
---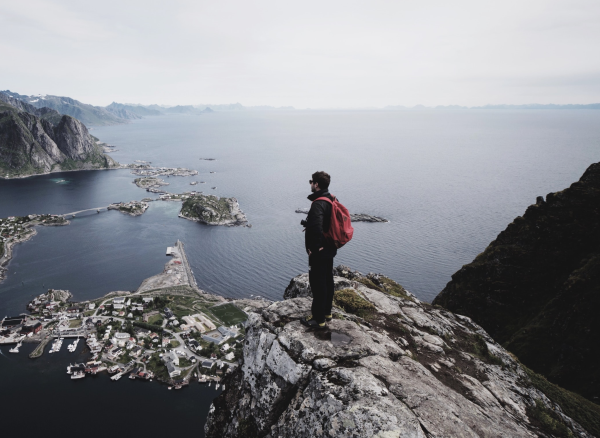 "So… now what?"
"Then I saw a new heaven and a new earth; for the first heaven and earth passed away… and there will no longer be any death…. Then He said to me… 'He who overcomes will inherit these things, and I will be his God and he will be My son'" (Rev. 21:1a, 4a, 26:1a, 7). In His passion to give us life, Jesus did not "grow weary and lose heart" (Heb. 12:3b), but "…for the joy set before Him endured the cross" (Heb. 12:2). Like Jesus, we too have a glorious joy set before us such that we can endure affliction for the salvation of the souls of women and the lives of children for Him. Read more.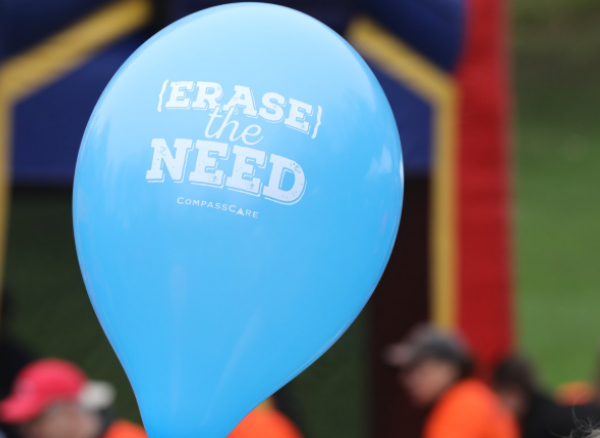 2021 Walk Weekend – Save the Date!
Serve Women. Save Lives. Never Stop. The new Walk Weekend format is specifically designed to maximize church participation in any potential shutdown scenario. Join thousands of pro-life Christians on Friday, April 30 at the NEW online pre-Walk rally and then publicly express your passion in-person on Saturday, May 1 at Rochester's Highland Park Bowl or Buffalo's Delaware Park. Regardless of whether the cities cancel the in-person park event again this year, come what may the Church will find a way to persevere for women and their preborn babies. Read more.