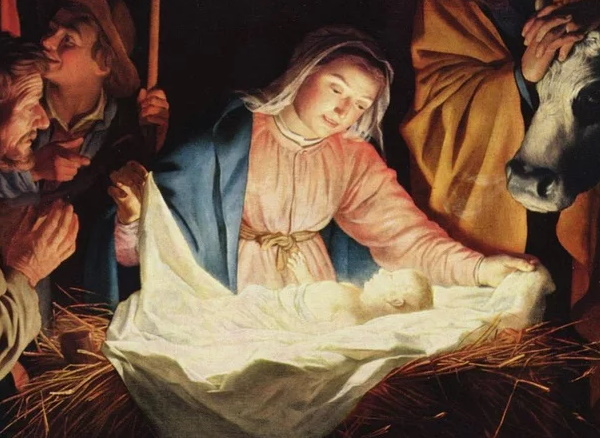 She found out she was pregnant. It wasn't planned. She was engaged. He was building his trade. What would her family say? Would they be shunned by their community? He wanted to break up with her, put her away because of the shame. But he was encouraged to stay, to support her. They had no health care, were not financially stable, and when the baby finally came they had no place to stay. Yet, the baby was born. He became the greatest King there ever was or will be. He made a way for the world to be at peace with God and itself. That baby's name is Jesus.
As it was for Mary, most pregnancies are a surprise. And welcome or not, each pregnancy represents the kind providence of the Lord and His intention for the parent to participate in His adorning of history with that new person. To a woman who is alone, unplanned pregnancy can appear hopeless. But from God's view, there is no such thing as an unplanned pregnancy. And where there is life, there is hope.
Christmas reminds us that there is nothing sacred in this world but God and people. During the Christmas season we remember the sacrifice God made by humbling Himself, becoming a man, and submitting Himself to the ignoble death on a cross. At the cross, He drank the full cup of God's wrath against sin. He endured all this for the joy set before Him – the salvation of humanity from sin and death. Jesus' infinite sacrifice demonstrates the supreme worth our wise and holy Lord places upon people.
This Christmas season, save more lives by giving hope to more women facing unplanned pregnancy. CompassCare serves women considering abortion in New York, the abortion capital of the U.S., a state which has some of the most aggressive abortion laws in the world, and a state that does not want women to have any other choice but abortion. Despite the recent hostility toward Christian organizations like CompassCare from Governor Cuomo and the legislature, CompassCare refuses to compromise and remains committed to empowering a woman with the ethical medical care and community support she needs in order to have her baby. CompassCare is devoted to reaching more women than ever before in Rochester, as well as cutting Buffalo abortions by 50% in five years.
CompassCare takes its cues from Christ, not government, believing that all people are created in the image of God and are equally valuable and worthy of protection. A woman considers abortion because she feels trapped, like abortion is her only choice. She says, "I need to have an abortion." CompassCare's mission is to erase the need for abortion in her mind by dignifying her with the ethical medical care and community support she deserves. Empowering her in this way gives her the ability to say no to abortion.
While New York politicians try desperately to force pro-life employers and medical professionals to carry the toxic water of their inhumane beliefs, CompassCare will continue standing with you to serve women, whatever it takes. Come what may, we will keep fighting, serving, and praising God for the successes. If we are hindered, we will push harder. If we are blocked, we will blaze another trail. In persecution, we will endure. And if we fail…this is worth failing at. But even failure is not final, for in perseverance we will find victory in Christ, for He is King and in Him alone is life.
Join CompassCare in serving women, saving babies, and now standing against the unjust coercive power of government that would keep us from doing both (see lawsuit CompassCare v Cuomo at adflegal.org). Please consider expressing your pro-life convictions with a donation toward CompassCare's year-end goal of $110,000. A financially strong year-end is crucial to launching CompassCare into a 2020 full of life-saving opportunities. Together we are erasing the need for abortion, for women, for babies, and for God's glory.
Merry Christmas, for "unto us a Child is born,"

Rev. James R. Harden, M.Div.
President/CEOP.S. Save more lives by reinforcing the Christmas message throughout the year – that every human life is sacred – with a gift toward CompassCare's year-end goal of $110,000.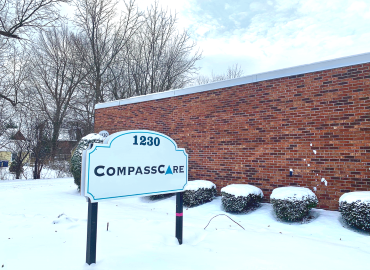 CompassCare's New Office in Buffalo Now Open
Just nine months after partnering to adopt three pregnancy centers in Buffalo, the Church through CompassCare now has the team and facility in place to cut Buffalo abortions by 50% in 5 years. Read more.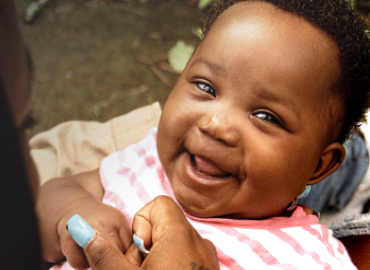 Launch CompassCare into a strong 2020!
Your beliefs about EVERY person being made in the image of God fuels CompassCare's ability to reach and serve women seriously considering abortion. Thank you for your part in erasing the need for abortion! Click here to donate.