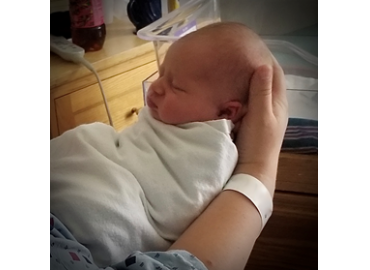 David was born via C-section this summer at a hospital in Rochester. His mom, Carrie, is delighted by his arrival and is overjoyed in her new role as Mom.  
Her joy is in sharp contrast to how she felt when she first found out she was pregnant, unemployed, without insurance, and in an unstable relationship. When she spoke with the father of the baby about her pregnancy, he pressured her to get an abortion immediately. She went to a doctor to confirm her pregnancy and was referred to an abortion clinic in Rochester (that has since been closed) to schedule an abortion.
Carrie scheduled an appointment with CompassCare instead. Oddly she did not show. Her nurse reached out to reschedule and this time she came in, still determined to abort.
That is, until she saw her baby on the ultrasound screen, until she poured out her heart to her nurse who listened compassionately, until she humbly surrendered her life to Christ when presented with the Gospel, until she met Nancy, her MotherCare connection, who walked with her throughout the pregnancy, mentoring her, and giving her support. 
She was abortion determined until the Church, through CompassCare, served her with the compassion and dignity she deserved and the services she needed.
Let us celebrate what God has done to rescue both Carrie and her baby.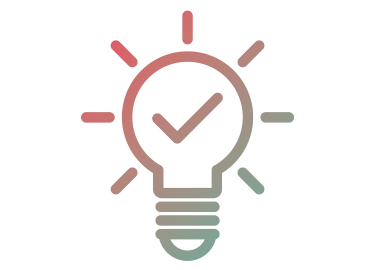 One of the most common questions asked of CompassCare is, "What makes CompassCare different from other pregnancy centers?" The best way to describe the difference is simply that CompassCare is a Pregnancy Decision Center (PDC) while most others are Pregnancy Resource Centers (PRC). Both are necessary and even vital to a truly pro-life and pro-family nation. Read more.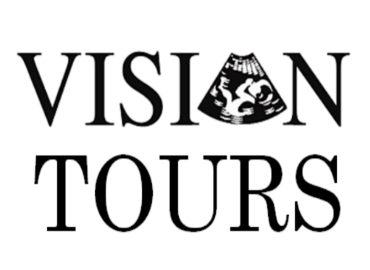 You're Invited to a Vision Tour!
Vision Tours are 75-minute educational events designed to give pro-life Christians an opportunity to understand how the organization reaches and serves women seriously considering abortion, and guides attendees as to whether or not involvement in CompassCare is a good way for them to express their pro-life convictions. Read more.