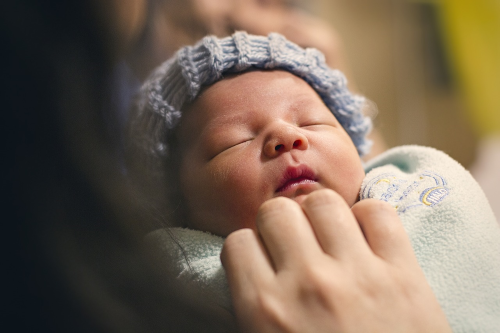 "And there will no longer be any night; and they will not have need of the light of a lamp nor the light of the sun, because the Lord God will illumine them; and they will reign forever and ever" (Revelation 22:5). But until that glorious day when faith becomes sight and the abode of God is merged with man's, we use the lamp of God's word. His wisdom enlightens our next step, and in the process the crucial next steps of many women pondering the descent to an ever blackening path at the gate called abortion.
In 2018, CompassCare is dedicated to reaching even more women considering abortion and serving them in a way that more consistently helps them to have their babies. This past year was a year to celebrate! In every way it was CompassCare's best year on record. Over 208 women considering abortion decided to have their baby boys and girls (4% more than 2016) and 62 submitted their lives to Christ (94% more than 2016).
There are many other noteworthy things that God did through the time, prayers, and finances of people just like you. Below are some highlights from 2017:
Reached 42% of all women in the market for an abortion (up from 24.7% in 2016)
Pioneered research to develop better ways to reach and serve the abortion-determined woman
Increased Walk for Life participation and performance by 6%, raising $242,000 for the mission
Piloted an innovative radio-based educational initiative called "Real Abortion News" played on WHAM, WYSL, and Station of the Cross (realabortionnews.com)
Trained and optimized five more pregnancy centers from across the country to help them more effectively reach and serve women at-risk for abortion
Stabilized future mission operations through the purchase and relocation to a new office
Witnessed the seventh straight year of abortion decline in Monroe County for a 49% reduction since 2010
With more churches, businesses, and individuals involved than ever before, together we are poised for an even more encouraging 2018!
The book of Revelation shows that those who stand courageously with Christ in this wicked world should expect increasing tribulation. But in tribulation we have the opportunity to experience a deeper fellowship with Jesus and each other, for we know these trials are but birth pains for a new age. So we look to the time when sorrow and sighing flee under the consuming gaze of the King of kings, Victor over sin and death, as together in Christ we build with gold, silver and precious stones (1 Cor. 3: 12-13; Rev. 21: 18-21) that new world in the power of the Holy Spirit.