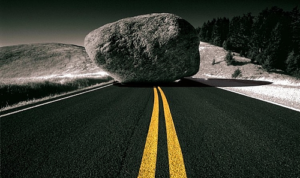 Gail was facing a mountain of challenges in her life when she discovered she was pregnant. It was the last thing in the world she anticipated or wanted.  Desperate and looking for an immediate resolution, she went online and found CompassCare. The website looked professional and yet warm and personable, so she called the number listed and spoke with the scheduler about making an appointment. Gail was told she would not be able to obtain an abortion at CompassCare, but after listening to the scheduler explain the value of the services she would receive, she made the appointment.
Gail was visibly moved by the ultrasound images of her baby she saw during her exam.  When conversing with her nurse afterwards, Gail hung her head and admitted that the father of this baby is not her boyfriend. She had been unfaithful, and didn't know how she could possibly tell him what she had done. "It felt right at the time," was the only reason she could find. Shame is one of the most difficult obstacles to overcome and strongly drives many women to get abortions. Often these patients aren't able to envision any positive outcome. At the end of the appointment, Gail admitted she had many things to think about and agreed to return in one week time for a follow-up visit.
Sadly, Gail did not keep that appointment. Nor was her nurse able to connect with her via calls. When the nurse team is unable to connect with a patient and confirm their decision, they take the most conservative approach and assume they aborted their baby. So her nurse had to assume that Gail aborted.
And then, just a couple weeks ago, her nurse received a beautiful handwritten letter from Gail: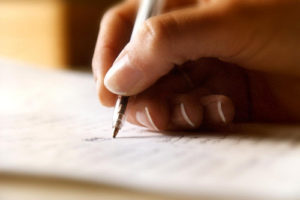 "I came to CompassCare on the wrong day, but you still took me in to discuss my options. I would like to thank you because I was so confused and sad about being pregnant and you held my hand and prayed with me. That meant a lot and it was then that I decided to keep my baby. Words can't express what that visit with you meant. My baby and I thank you."
Enclosed in the letter was a photo of Gail holding her handsome baby boy, Andrew.