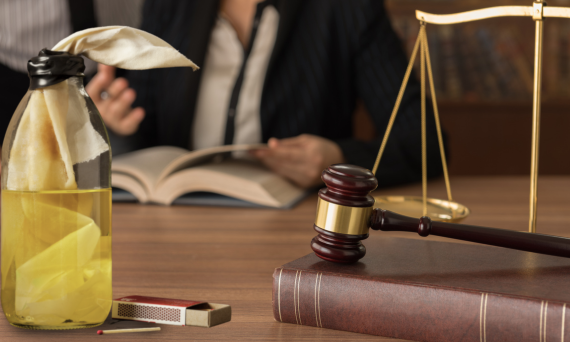 For Immediate Release: August 2, 2023
—
Thursday, July 27, Illinois joined New York weaponizing legislation against pro-life pregnancy centers. Pro-abortion political rhetoric and action in blue states has ramped up as violent domestic terror targeting pro-life entities ebbs. In place of physical violence, radicalized pro-abortion legislatures and activist lawyers are continuing the goals of pro-abortion Antifa to shut down all public pro-life speech and services with the rhetoric that pro-life organizations harm women by lying, misleading, or misinforming women in marketing or in services.
Illinois is leveraging the Department of Consumer Affairs to cool pro-life speech and Gov. J.B. Pritzker signed a law that would impose $50,000 fines and even the potential loss of non-profit status to pro-life entities that engage in what the law calls, but refuse to define as, "deceptive practices" or "misinformation." The law apparently lets the Attorney General define the terms, unfairly targeting the abortion industry's only competition—pro-life medical centers. The Thomas More Society, on behalf of pro-life pregnancy centers, filed for a preliminary injunction against this unjust law.
Surprisingly, NY Gov. Kathy Hochul let her Pregnancy Center Investigation Act, signed into law just days after the firebombing of CompassCare, die on the vine. Missing the deadline to appoint any of the commissioners to investigate peaceful, ethical, pro-life entities providing for the unmet health and resource needs of women, the Investigation Act lies dormant. Why? Rev. Jim Harden says, "Is it any coincidence that Gov. Hochul abandoned her Pregnancy Center Investigation Bill as the NY abortion industry is being exposed for large-scale malpractice? I believe she and other pro-abortion politicians were afraid to start an open debate with pro-life pregnancy centers around ethics because it is the abortion industry, not pro-life medical centers, that perpetrates serial fraud and malpractice upon women. Pro-life pregnancy centers are the only ones providing women with true informed consent."
Pro-life strategist and CEO of the firebombed and vandalized pro-life medical network, CompassCare, Rev. Jim Harden contextualizes, "When was the last time a pro-life pregnancy center sent a woman to the morgue or sent her to the ER for a perforated uterus?" In spite of hundreds of reports of abortion industry malpractice and fraud, over one thousand medical professionals insist that abortion is never necessary, and thousands of physicians demand that the FDA's illegal approval of chemical abortion be overturned for endangering women, pro-abortion politicians are vilifying pro-life medical centers.
Rev. Harden continues, "Pro-abortion politicians are vilifying pro-life people and terrorizing them with legislatively-enabled witch hunts, circumventing the justice system, and threatening fines for activities protected by the First Amendment and supported by science—all while using the exact same rhetoric as pro-abortion domestic terrorists echoed by a media monopoly. I told the world on Tucker Carlson's former Fox show last summer that the Democrat Party's new KKK is Jane's Revenge—an Antifa front group. Every time bureaucrats baselessly investigate and maliciously drag a pro-life person or organization through the mire of their pro-abortion rhetoric, they prove this unsettling point."
Rev. Jim Harden says that while physical attacks on pro-life organizations are on the decline activist litigation and unjust legislation is coming—all designed as a smokescreen to protect a criminal abortion industry. To pro-life pregnancy centers, Rev. Harden says, "When you are delivered up to court, as Jesus said we would be, for living out your faith protecting the oppressed and orphaned, stand firm. Show how pro-life pregnancy centers are the only ethical alternative to the unethical and fraudulent abortion industry. Use the opportunity to teach the nations why everyone, everywhere ought to be pro-life. Every person is made in the image of God, equally valuable. We are being treated like second-class citizens because we believe all people must be protected under the law without partiality, including the preborn boy and girl. As Martin Luther King Jr. said, 'Injustice anywhere is a threat to justice everywhere.'"
---
Help CompassCare expand to reach and serve even more women seriously considering abortion in NY and across the United States.