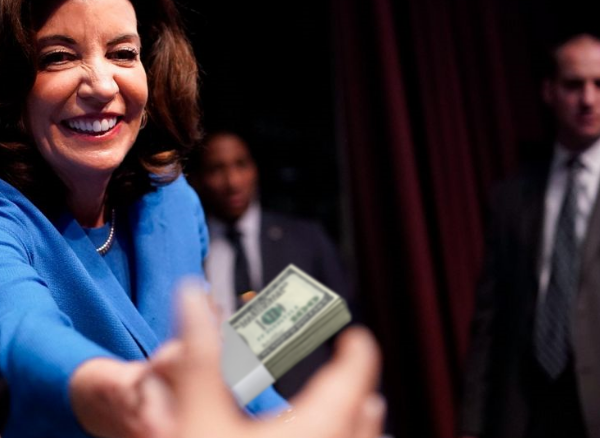 Prior to the 1973 Roe v Wade ruling legalizing abortion nationwide, New York had already legalized it in 1970. At that time, the state became the abortion capital of the U.S. through abortion tourism. Now, as conservative states restrict the practice in a post-Roe America, New York is refueling abortion tourism.
New York Governor Hochul allocated twenty-five million in tax payer dollars to protect and expand abortion infrastructure in the state. Two-thirds is allocated to give abortionists at a minimum of $300,000 each to recruit more abortionists and expand the infrastructure to dispense dangerous chemical abortion drugs online. If the abortionist has more than one location, they will receive an additional $50,000 for each, plus and additional $5,000 for every 25 abortions performed up to an additional $250,000.
Why is Gov. Hochul funding the private abortion industry like a government agency?
To serve women and save lives go to realabortionnews.com/donate.