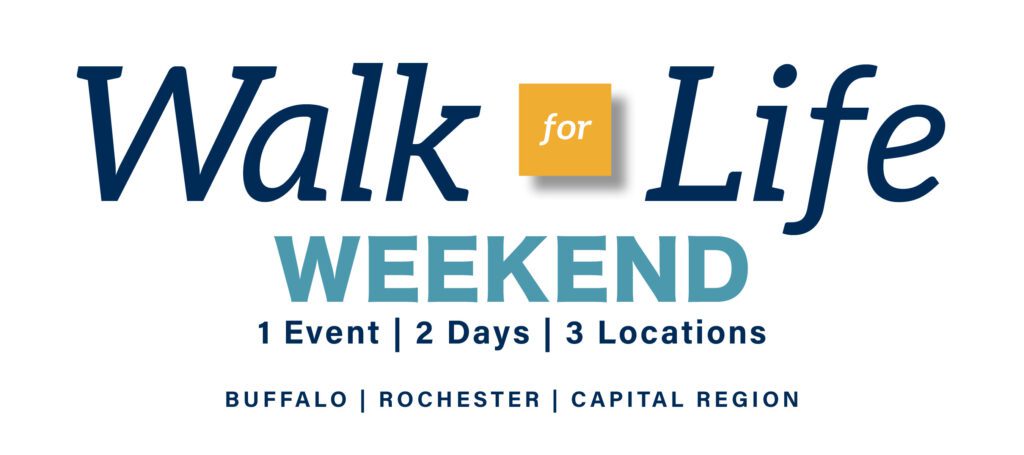 Dear Pastor,

For the last 49 years the Christian community has stood in harm's way, stock still in the intersection of cultural traffic after government eliminated the stoplight of human equality by legalizing abortion. This is no small thing given Christianity's affinity for submission to ruling authorities. What is it about the Church's belief that causes so many Christians to be willing to test the patience of their fellow citizens, asking them to slow down and consider that by accepting abortion we are driving the wrong way on the one-way road of human dignity? Put another way, how does our tie to Christ link us to being pro-life?
And with the child still in front of them, Jesus summarizes life in the kingdom of God saying, "So it is not the will of your Father who is in heaven that one of these little ones perish" (Mt 18:14). So it is that disciples of Christ Walk for Life.
Josiah was a king in Judah whose true food and drink was following God. Yet Jehoiakim, a son of Josiah, was a king of Judah who did not follow in the footsteps of his father, instead seeking to fill his voracious appetites for power and pleasure. God admonished Josiah's son, showing him the source of Israel's health related to King Josiah saying, "He pled the cause of the afflicted and needy; Then it was well. Is not that what it means to know Me?" (Jer. 22:16). Scripture seems to be saying that knowing God, as we do in Christ, translates into caring for society's most vulnerable.
Proverbs commands, "Open your mouth for the mute, for the rights of all the unfortunate. Open your mouth, judge righteously, and defend the rights of the afflicted and needy" (Prov. 31:8-9). Those that are mute have no voice of their own. Those that are unfortunate have no resources of their own. As God cared for us, the sin-afflicted and infinitely-needy soul, He empowers—even expects—that we do the same for the afflicted and needy around us. "For you have been called for this purpose, since Christ also suffered for you, leaving you an example for you to follow in His steps" (1 Pt. 2:21).
He says this is our calling: to follow in the footsteps of Christ. If Christ suffered for us and we're supposed to follow in His steps, for whom are we supposed to suffer?
Today in America, the voice of a preborn child is muted by the womb. The preborn boy or girl is afflicted by the propaganda of the powerful. Unless someone speaks for those babies, unless someone leverages their resources on behalf of those children, they will die. The ideology of the modern West emphasizes emotional well-being, material prosperity through careerism, physical health, and a self-indulgent retirement comprised entirely of leisure. This is not unlike God's appraisal of King Jehoiakim, "But your eyes and your heart are intent only upon your own dishonest gain, and on shedding innocent blood and on practicing oppression and extortion" (Jer. 22:17). 
As Christians, when we see society's weak and vulnerable, we see the solution, not as impersonal legislation, or detached medical systems, or cool economic equity. We survey the horizon of women and their preborn boys and girls exposed to a merciless tundra world, and like God, we take it personally. Our heat for God translates in our heart for society's vulnerable; feeding the hungry, inviting in the stranger, clothing the naked, caring for the sick, remembering the outcast in prison. For we too were once the exposed, a stranger to God, sick unto death. And Jesus clothed us with His righteousness, inviting us to become His family, saving us from death by sin (Mt. 25:31-39). "We love [our neighbor], because He first loved us" (1 Jn. 4:19). We serve others as unto our Savior (Mt. 25:40).
Like a beehive before winter, this sin-struck world clamors over one another, unwittingly trampling the weak preborn through abortion. And it is the Christian, in solidarity with the vulnerable, who alone is willing to risk being stung, venturing into the morass to limit the damage.
Jesus once placed a little child in front of His disciples, holding the child up as an example of a true citizen of heaven (Mt. 18:1-3). He then proceeds to connect a disciple's careful acceptance of that child with the heavenly Father's acceptance of the disciple (Mt. 18:5-6). Jesus emphasizes that a disciple ought not to "despise one of these little ones, for I say to you that their angels in heaven continually see the face of My Father who is in heaven" (Mt. 18:10). One may argue about Jesus' definition of who the little child is supposed to represent, but the plain reading of the circumstance shows that He put a little child in front of His disciples and told them that God is intensely interested in his welfare and that true Jesus followers will be too. And with the child still in front of them, Jesus summarizes life in the kingdom of God saying, "So it is not the will of your Father who is in heaven that one of these little ones perish" (Mt 18:14).
So it is that disciples of Christ leverage their voice, their time, their talent, and their treasure, serving and publicly proclaiming that both the mother considering abortion and her preborn baby are equally invaluable. For over 20 years, Christians unite to save more lives through CompassCare's annual Walk for Life Weekend.
In Christ,