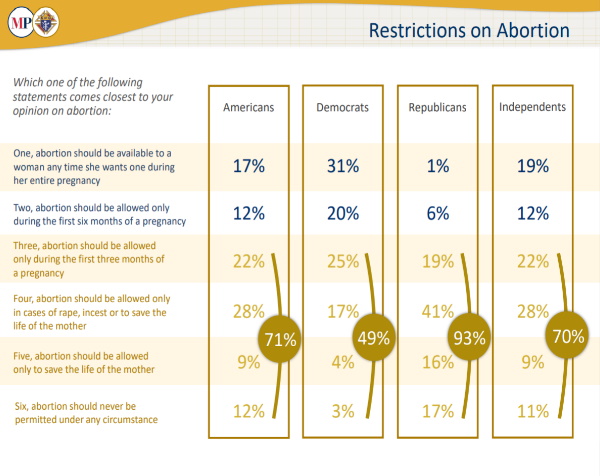 On January 20, 2022, the results of the latest Marist Poll revealed that seventy-one percent of Americans want abortion restricted. A supermajority, eighty-one percent, believe laws can protect both mom and her preborn baby. Additionally, the poll found that seventy-three percent of people oppose diverting tax dollars to pay for abortion, including a majority of people who claim to be pro-choice.
Another survey also released in January focuses on people eighteen to thirty-four, Millennials and Gen Z, who now represent a full one-third of the voting public. The poll found eighty percent want the states to decide the abortion issue, three-quarters of them wanting to vote limits on abortion.
With such strong public opposition to abortion, it would appear that either pro-abortion political representatives are out of touch with their constituents or simply don't care.
To serve women and save lives go to realabortionnews.com/donate.