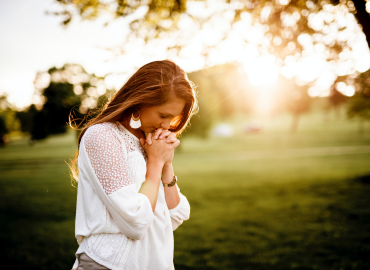 Ella came to CompassCare several years ago as a young, vibrant teen with a sparkle in her eye and a joyful bounce in her step. She was considering abortion but decided to continue her pregnancy. She had a beautiful daughter. Two years later, Ella was pregnant again and returned to CompassCare, this time she chose to abort. Ella became pregnant several more times in the coming years, sometimes returning to CompassCare, other times going straight to the abortionist, but each time aborting. With every visit, Ella seemed to lose more of her vibrancy, her lifestyle and decisions weighing heavy on her.
Just recently, Ella discovered she was pregnant again. Despondent, she walked into CompassCare appearing tired and worn. In a quiet, serious voice, she told her nurse that the father of the baby is the same father of her living child but that he doesn't care what she does with this pregnancy. Ella resignedly said she would just get another abortion.
During the health assessment, her nurse asked Ella about her pregnancy history. She admitted that she didn't remember how many pregnancies or abortions she had. Her nurse asked if she could find that information for her. Ella agreed and then saw her healthy 9-week-old baby on the ultrasound screen. But Ella was pensive. She sat quietly and then wondered aloud, "I wonder if God gave me this baby."
She left CompassCare, planning to return for a follow-up appointment. A PrayerNet email was sent out on her behalf, asking the many faithful CompassCare supporters to pray for Ella and her preborn child. Unfortunately, she failed to come in for her return appointment, but her CompassCare nurse continued to reach out to her. Eventually, Ella did return, bringing her sister with her. This time the ultrasound showed a healthy 13-week-old baby
After her ultrasound, her nurse asked Ella if she was interested in seeing the medical records from her previous pregnancies and abortions which Ella had requested. In her old chart, there was an ultrasound picture of her 12-week-old son. Ella smiled fondly at it as she held it gently in her hand. Digging deeper into her chart, Ella saw the full history of all of her pregnancies, with ages, dates, and information on her abortions. "This is terrible…it is so sad." Ella exclaimed in disbelief.
Her nurse took that opportunity to share the gospel – how sin separates us from God, but because of His great love for us and our great need, He sent Jesus to be our Savior. He died on the cross, so we can be forgiven, set free, and healed from all of our brokenness. Ella listened attentively and without a word, with years of tears in her eyes, she held out her hands to pray with her nurse.
Before she left, her nursed asked, "Do you have a sense of where your pregnancy is headed?" Ella responded firmly that she decided to continue. "What caused you to make that decision?" Ella's response: "I know God now, and He wouldn't want me to abort again."
Disclaimer: Names and details have been changed to protect patient confidentiality.
---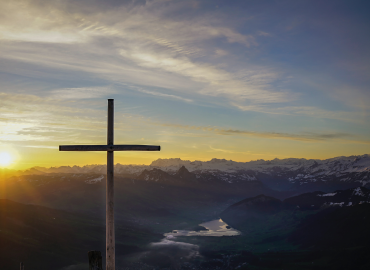 What Matters Most?
What matters most in good times matters even more in bad. CompassCare is a Christ-centered agency first and foremost. Over 150 women submitted their lives to Christ at CompassCare so far this year, a 38% increase over 2019. Why does CompassCare remain unapologetically gospel-centric? Wouldn't it be easier if we just left God out of it? Why couldn't we just act like cultural chameleons, changing our theological color to match the prevailing cultural hues around us? Read more.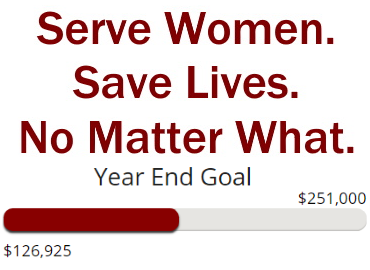 You Never Stopped Saving Lives Through CompassCare This Year
CompassCare remained open throughout 2020, serving more women seriously considering abortion and saving more preborn boys and girls than ever before! In the midst of this health crisis, with abortion deemed an essential service by New York State, you made it possible for CompassCare to not lose a single hour of patient care. Read more.