Abortionist Robert Rho of Queens, NY pled guilty to homicide for the killing of his abortion patient Jaime Lee Morales. Rho will be sentenced on July 26, 2018. After three weeks of criminal trial and jury deliberation Rho accepted a plea deal.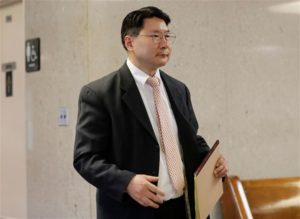 Morales, went to Liberty Women's Healthcare in Flushing, NY for a second trimester abortion on July 9, 2016. After suffering multiple lacerations to her reproductive system including a punctured uterus, Morales' sister took her to a Bronx hospital where she died later that day.
Morales is not the exception. A 2009 medical journal study reveals 68,000 women die every year from abortion. In a world where abortion is supposed to be safe, legal, and rare…it turns out all it is, is legal.
This real abortion news update is sponsored by CompassCare.