The world's leading abortion business, Planned Parenthood, announced that their president, Cecile Richards, is resigning. The monolithic non-profit gulps more than half a billion in Federal tax money annually. However, since 2015 they have been mired in the mud of scandal, after being caught illegally profiteering in aborted baby body parts.
Richards has shared the media spotlight with top political figures after becoming the abortion boss. She claims she is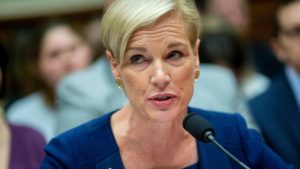 stepping aside to work on her memoirs. Yet during her tenure as head of the abortion giant, the volume of patients and procedures declined dramatically except for one; abortion.
Poor performance coupled with two congressional recommendations for criminal investigation…the astute observer might be tempted to conclude her reasons for resignation are not so benign.
This real abortion news update is sponsored by CompassCare.