Breaking: July 7, 2017
Rochester, NY—New York Vital Statistics for 2015 published Friday (July 7) revealed yet another drop in abortion for New York State. New York City data is published separately. Taken together the data reveals the number of abortions statewide plunged 25%, another all-time low since abortion was legalized in 1970 with a single year of year drop of 5.2%.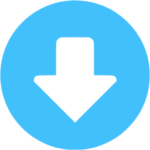 All of upstate NY excluding New York City dropped 14.9% in just one year. Monroe County is the only county with a consecutive eight year reduction with abortion falling dramatically by 49% including a 12% reduction in this most recent year measured.
This is significant in a State with the most permissive abortion laws and no significant changes in a woman's ability to access abortion. These statistics are the most up to date and accurate in the nation. Since abortion rates fell again in NY it is likely that they are falling everywhere else in the U.S. too.
Jim Harden, President of CompassCare Pregnancy Services said, "When facing an unplanned pregnancy women simply are opting out of abortion because they feel empowered to have the baby. Pregnancy care organizations like CompassCare give women back their true autonomy with ethical medical care and comprehensive community support. This kind of investment insulates women from the coercive pressures that would otherwise drive them to make a decision under better circumstances they would never even consider. These numbers say that the community cares and is rallying to support women."
Contact: James R. Harden, M.Div. President/CEO, CompassCare
(585) 820-7229 | jim.harden@compasscare.info 
www.compasscare.info | facebook.com/compasscarecommunity | Twitter @compasscare