Ideas have consequences and the systemic rejection of preborn baby's right to life has a direct impact on the women CompassCare serves. It is CompassCare's job to both humanize the child and treat the women with the dignity she deserves. There are two lives in need of protection and CompassCare serves them both.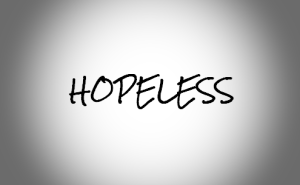 Andrea stared in disbelief at the home pregnancy test she just took. "Positive? Oh no. What am I going to do?" Andrea quickly reviewed the current state of her life: No dad, mom lives out of state, a rocky relationship with her boyfriend, no job, and no insurance. Things looked pretty hopeless.
A couple days later, Andrea nervously relayed the news to her boyfriend who told her in no uncertain terms what he thought, "You've got to get an abortion ASAP." She pleaded, "I told myself I'd never do that–not after I saw how abortion affected my sister." He made his position even clearer, "If you don't get an abortion, we are over. I am out of your life forever. I'm only willing to work on us, if you get the abortion."
Overwhelmed and confused, Andrea poured out her situation to her cousin, Marie. Thankfully, Marie had been to CompassCare just a month ago and loved her experience. She encouraged Andrea not to make a decision about her pregnancy until she talked to a nurse from CompassCare. "They're so nice and helpful. You've got to go there!" Andrea scheduled an appointment, came into CompassCare, got a confirmation of her pregnancy, and discovered she was about 5 weeks along.
Andrea hung her head in discouragement. "I just don't know what to do," she said, "I really don't want to have an abortion, but I know that means my boyfriend will leave me." As Andrea verbalized her thoughts to her nurse, she realized that it was ridiculous to stay with someone who would coerce her into a decision with such a severe ultimatum.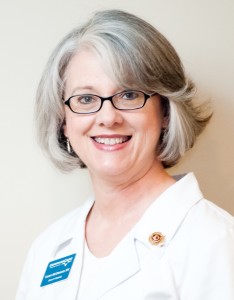 "You know," Andrea's nurse shared with her, "you're not alone in this. We are committed to walk with you through this journey." Andrea was relieved to hear that there is so much available support. Her nurse went on, "I can give you the names and numbers of every agency in the area, but the truth is, although they're all helpful, there is only One who can help fill your emptiness, and give you hope, joy, and peace."
Andrea looked up at her nurse and leaned in to hear more. Her nurse continued, "God, the One who made everything, made you and He loves you. And He's made a way for you to be in relationship with Him." The CompassCare nurse went on to share the good news of salvation through faith in Jesus Christ and Andrea gratefully received Him into her heart. After they prayed together, Andrea gave a huge sigh of relief, "I feel like things are going to work out just fine now."