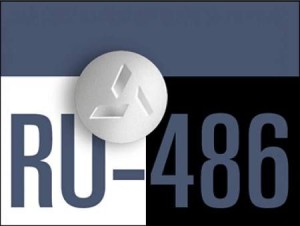 Sandy was completely overwhelmed when she discovered that she was pregnant. Her feelings were summed up by her saying, "I'm young and I want to go out and live a carefree life—not a life burdened by taking care of a child!" She decided to go to a local abortion clinic and get a medical abortion (RU-486). But as she walked in she started doubting her decision. "Maybe this isn't right," she thought. Sandy proceeded with the appointment anyway and walked out of the abortion clinic with the pills she needed to end the pregnancy. But then the reality of what it would do to her baby caused her to doubt her choice, so she tossed out the pills.
Later however, Sandy again second-guessed her decision and went back to the abortion clinic to talk it through. The agency representative told her, "You've been in here already. You just need to take [the pills]." And so, Sandy did. As she left, they told her, "Now that you've taken the first pill, you have to follow it all the way through, there is no going back. And you need to take the next pill in a couple of days to finish the abortion."
Immediately after walking out of the abortion clinic for a second time, Sandy wished she had not given in and taken the pill. "What have I done? This is wrong!" she cried. Heavyhearted, Sandy went home and searched online to learn what she could expect in the coming days. While online, she came across a site with the words "abortion pill reversal." Sandy's heart surged with hope. Is it possible? Can an abortion be reversed? She called the number listed on the site and within an hour was sitting in an exam room at CompassCare.
Sandy explained her situation to her nurse, how she desperately wanted to sustain her pregnancy. "Is there any hope of saving my child?" she pleaded. Her nurse reassured her that because she came in so quickly after taking the first pill, her chances of sustaining the pregnancy were high. Sandy's nurse was able to confirm that she had a viable pregnancy and that her baby was about six and a half weeks old. Sandy received her first dose of the natural progesterone therapy needed to reverse the effects of the RU-486 and will return for several more visits over the coming weeks. Also, after hearing the good news of God's love for her, Sandy prayed and asked for the Lord's forgiveness and she surrendered her life to Him.
So far, 100% of CompassCare's abortion pill reversal patients have successfully carried their baby to term. Sandy has come faithfully to CompassCare for her treatments over the past several weeks, and according to her most recent ultrasound, her baby is developing well and appears healthy!