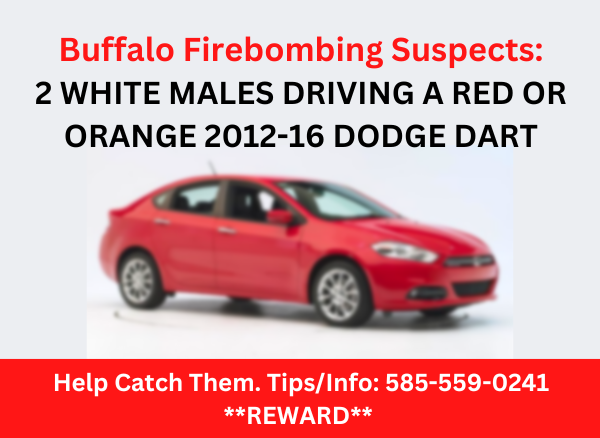 On June 7, multiple perpetrators firebombed CompassCare's pro-life medical office in Buffalo. Yet, after 70 attacks of pro-life pregnancy centers nationwide there have been no arrests anywhere. Compare that to multiple FBI raids on the homes of peaceful pro-life people. CompassCare CEO, Rev. Jim Harden is worried. He said, "Character assassination against pro-life people was our biggest concern. It has begun. Arrests need to be made before the politicized FBI does more damage."
CompassCare is now offering a $5,000 reward to anyone providing information leading to an arrest in the firebombing.
Two white males. One approximately 6 feet tall of medium build, mid to late 20s wearing Puma tennis shoes with long, straight hair. His accomplice is of smaller build, approximately 5'8 to 6 feet tall.
Suspects drove a red or orange 2012-2016 Dodge Dart with stolen NY plates.
To serve women and save lives go to realabortionnews.com/donate.