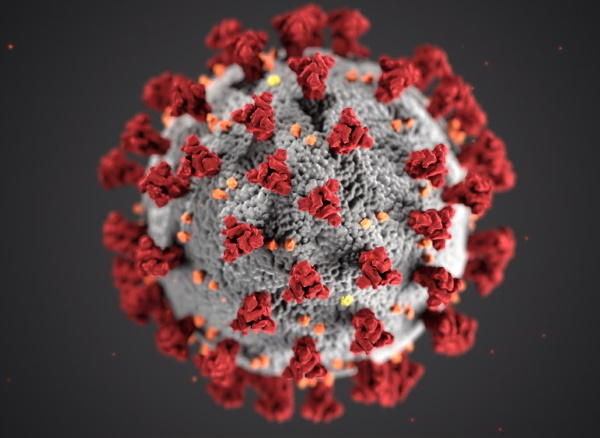 Amidst the everchanging Coronavirus situation, many have wondered if CompassCare is going to suspend services and events. Two unlikely sources serve to clearly answer that question: 1) The National Abortion Federation and 2) Statistics.
First, a statement released Tuesday, March 17 by the National Abortion Federation (NAF) reads as follows: "An individual and family decide to end a pregnancy for a complex constellation of reasons that include the impact of pregnancy and birth on their health, ability to work, and strained economic circumstances. These are conditions that do not go away—and are likely heightened—in pandemic conditions." Further, it appears that state governments are taking their cues from the NAF echoing their statement, "During this public health crisis, pregnancy care, including abortion care, remains an essential health service." Even the Federal Government just passed the "Families First Coronavirus Response Act" wherein it directly provides funding for abortion to low income women. For the first time U.S. history, the Federal Government is directly funding abortion with taxpayer dollars and it is under the guise of essential care. 
Second, statistics provide some perspective. So far, according to surveillance provided by Johns Hopkins Medical Center, U.S. fatalities for the Coronavirus are 154. That means the NY Coronavirus fatality rate is 0.5%. Compare that to the Centers for Disease Control abortion surveillance, where the fatality rate for preborn babies due to abortion is a full 27% in NY, almost 1 in 3. Preborn boys and girls remain by far the most vulnerable people of our population.
No, CompassCare must not close. The patient schedule is jammed with women considering abortion – 13 today in Rochester alone. Women and their babies need CompassCare now more than ever. Moments like these are what faith is for. And faith draws the delighted gaze of our good Father as scripture says, "For the eyes of the Lord move to and fro throughout the earth that He may strongly support those whose heart is completely His" (2 Chronicles 16:9). Like Jonathan and his loan armor bearer, picking a fight with the entire Philistine army, we too will keep fighting for women and their preborn babies saying with Jonathan, "Perhaps the LORD will work for us, for the LORD is not constrained to save by many or by few" (1 Samuel 14: 6).
Furthermore, the Walk for Life is NOT cancelled. We will #WalkOn for vulnerable women and their preborn boys and girls! However, the in-person park event is pivoting to a live webcast event on Saturday, May 2 beginning at 9:30 A.M. This means the largest pro-life event in New York just got even bigger. Because the Walk will be held virtually, CompassCare is planning for 7,000 people to come together to express their convictions with their fellow pro-life Christians in Western New York. 
Many of you will receive a conventional Walk mailing from CompassCare in the next few days, helping you start the process of educating your community on the equal value of all people. For more information go to compasscarewalk.com and stay tuned for regular updates on CompassCare's social media pages (Facebook, Instagram, and Twitter).
Still erasing the need for abortion,

Rev. James R. Harden
President/CEO
P.S. For more Biblical encouragement on having faith in these times of fear and uncertainly please watch my 3.5 minute video here or below.