According to the CDC, domestic violence is the second-leading cause of maternal death. Governor Cuomo's Abortion Expansion Bill (the reproductive health act) will lower penalties for violence against pregnant women. Is the Governor really pro-woman?
On Dec. 18, 2012 in Oklahoma City paramedics Joanna and Timothy Hickerson, a husband and wife team for the Emergency Medical Services Authority, were called for Ronald Heatly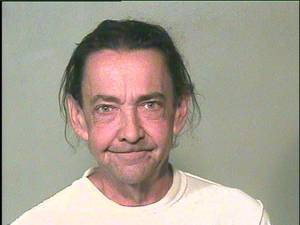 (pictured). While in the back of the ambulance, he became violent and assaulted Joanna Hickers, then 17 weeks pregnant, kicking her and kneeing her in the stomach. Heatly was arrested on assault charges. On January 18, Joanna suffered a miscarriage. The medical examiner ruled the death of the baby a homicide because the miscarriage was a direct result of Heatly's assault. Under the Abortion Expansion Bill, the baby would be totally ignored and Heatly could only be charged with assault.
On Jan. 11, 2013 in Jackson, MI Darlene Day was strangled to death by her boyfriend, Ben Hawkins. She was 9 months pregnant, and her family was expecting the baby any day. Day was buried on Jan 23 with her baby Ben in her arms. In Mississippi, Hawkins faces two murder charges. Under Cuomo's Abortion Expansion Bill, he would face just one.
On Oct. 20, 2012 in Brooklyn Vindalee Smith was anticipating her wedding the next day, and the birth of her baby boy the next month. By 9:30am police found her stabbed to death in her own home. Turns out her fiancé, known only as 'Anthony,' was already married to another woman. The baby Mrs. Smith had been carrying for eight months also died. Governor Cuomo's Abortion Expansion Bill would reduce the killer's sentence from two homicides to one.
These are just three examples. The list goes on (and on and on). Governor Cuomo claims the RHA increases protections for women. In an America where pregnant women are more likely to die from murder or suicide than a medical complication—in a New York where 20% of pregnant women who die are murder victims—how does weakening the penal code for domestic abusers protect women?
Tell your legislators to say "NO" to the RHA.