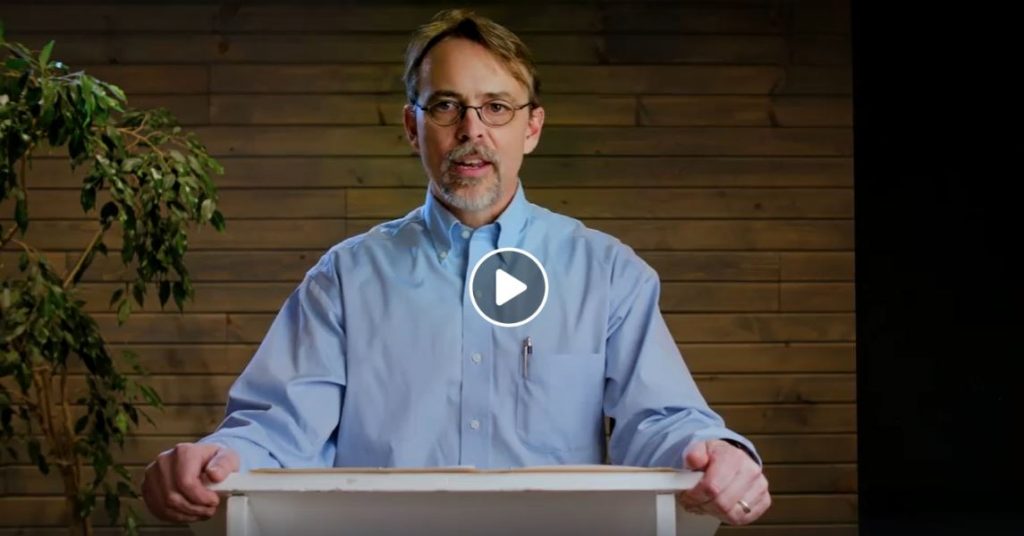 A woman has an abortion not because she wants one, but because she thinks she needs one. This health and economic crisis only increases her vulnerability. She feels trapped between two impossible situations; my life or my baby's life. It is this tension that drives her decision – a decision that often is made alone and in haste within 24 hours after the first positive home pregnancy test. In a state with a 27% fatality rate for preborn boys and girls due to abortion (~19,000 aborted since January), it is as if she is trying to dodge the cruel oncoming traffic of culture after already being hit by the bus of reality. There she remains, broken down on the side of life's road as the uncaring cars of circumstance whiz by her. She falsely believes that someone is going to die if the pregnancy continues. Her fear is that if she has the baby, she dooms herself and perhaps her baby to poverty or privation. The flip side of this tension coin is that if she has the abortion, her baby dies.
Planned Parenthood, the priestess of the religion of materialism, refusing to stop and help, shouts from the other side of the road, "I will be your friend if you get an abortion from us…just $600!" Yet the woman wonders in woe if true friendship were possible without needing to give anything in return. A little later, seeing the woman broken down and in dire straits, a politician, the self-appointed police of the secular religion of state, calls out while flying by on the campaign trail, "Exercise the rights I gave you. Choose abortion. I'll get your neighbor to pay for it if you vote for me!" And the woman painfully ponders why having an abortion feels more like the shackles of slavery than freedom. The solutions of her culture feel cruel to her, like salt on the scrapes of her sick soul. She sees only the growing darkness, her mind reeling without consolation, until…a Christian, held in suspicion by the priestess and the politician, sees her hopeless condition and stops, bandages her wounds, takes her to a safe place, and faithfully pledges to cover any additional costs incurred to put her on the safe path to true health. The Christian represents the faithful acts of God's people; educating the community, reaching women considering abortion through marketing, serving her with needed medical care, funding these efforts through CompassCare, and giving her a vision of her future after having her baby.
2019 was CompassCare's most effective yet most challenging year on record. 2019 was effective because there was an 11% increase in babies saved from abortion, and a 70% increase in women professing faith in Christ. On top of that, CompassCare adopted the Buffalo region. The first nine months of the Buffalo operation yielded a healthy 84 babies saved and, as of January, the infrastructure to serve 25% of all women considering abortion in the Buffalo region! 2019 was challenging because, while CompassCare was busy seeing more lives saved, New York State passed legislation making it illegal for religious employers like churches and CompassCare, to hire and maintain staff who are pro-life in belief or action. To protect the Church's ability to express its pro-life convictions, CompassCare filed suit against Gov. Cuomo.
Yet the Church remains undeterred. Why? Because on the dangerous Jericho road of our life, we too were robbed by the lies of culture, beaten by the people and philosophies that led us astray, and left for dead by our sin. Senseless, we could not understand the seriousness of our condition nor had we strength enough to call out for help…and even if we did, we would not know to Whom. Then Jesus, God in the flesh, stooped and became our Good Samaritan. Spending His resources, leveraging His power, position, and voice on our behalf, He bought our lives back from the debt of sin at the brink of death. Once recovered, we, in our gratitude, seek His pleasure by obeying His charge to "Go and do likewise" (Luke 10:37b).
We walk in the footsteps of Jesus, our Good Samaritan, by helping a woman have her baby. We do so because abortion dehumanizes not just the baby and the mother, but all of humanity. God dignified all of humanity by becoming human and, even more overwhelmingly, by substituting Himself for us at the cross to buy our lives back from sin and death. Christians know human value, we see human need, and we take action to give people their lives back as Jesus did for us. Why? Because Jesus says, "Go and do likewise." And why are people worth the sacrifice? Because everyone is made in the image of God, each deserves equal protection (Gen 9:6). The injustice of neglecting even one life reveals a fundamental lack of respect for all. And as Martin Luther King Jr. said, "A threat to justice anywhere is a threat to justice everywhere."
Jesus says in John 14:12-13, "Truly, truly, I say to you, he who believes in Me, the works that I do, he will do also; and greater works than these he will do; because I go to the Father. Whatever you ask in My name, that will I do, so that the Father may be glorified in the Son." He also says in Mark 11:23, "Truly I say to you, whoever says to this mountain, 'Be taken up and cast into the sea,' and does not doubt in his heart, but believes that what he says is going to happen, it will be granted him."
And so, we pray, Heavenly Father, according to Your will and by the faith You have given us, use Your Church as the collective Good Samaritan. Use us as Your voice, Your feet, and Your hands in service to oppressed women and the fatherless children they bear, saying to this abortion mountain, "Be cast into the sea!"
As a Christian, passionate about creating a more pro-family future, please prayerfully consider joining the largest pro-life event in NY by:
1. Signing up for the interactive #WalkOn Webcast, Saturday May 2 at 9:30, where you can gather with thousands of like-minded Christians, forging a more pro-life community one woman, one baby at a time.
2. Registering as a pledge-raising walker. As a pledge-raising walker, you raise awareness in the community regarding the equal value of all humans and ensure that women considering abortion will always have a place to go to receive ethical medical care and community support.
3. Inviting your friends to join you in serving women and saving lives.
You tell the world through your participation at the #WalkOn Webcast and a virtual pledge-raising walker that abortion is unjust toward the baby and unnecessary for any woman. Through this virtual Walk for Life, you invite others to follow in Jesus' steps, our Good Samaritan, demonstrating that all people are equally valuable and deserving of blessing and protection.