Church Unites to Cut Abortion by 50% in 5 Years!
The Capital Region is the third largest abortion hub in NY. God has opened the launch doors to rocket the Church in the Capital Region into an amazing life-saving 2022 and beyond, helping more abortion-determined women have their babies than ever. By adopting the mission of Alight Care Center, CompassCare is adding a third service location with the goal of cutting abortion by 50% in 5 years in the Capital Region.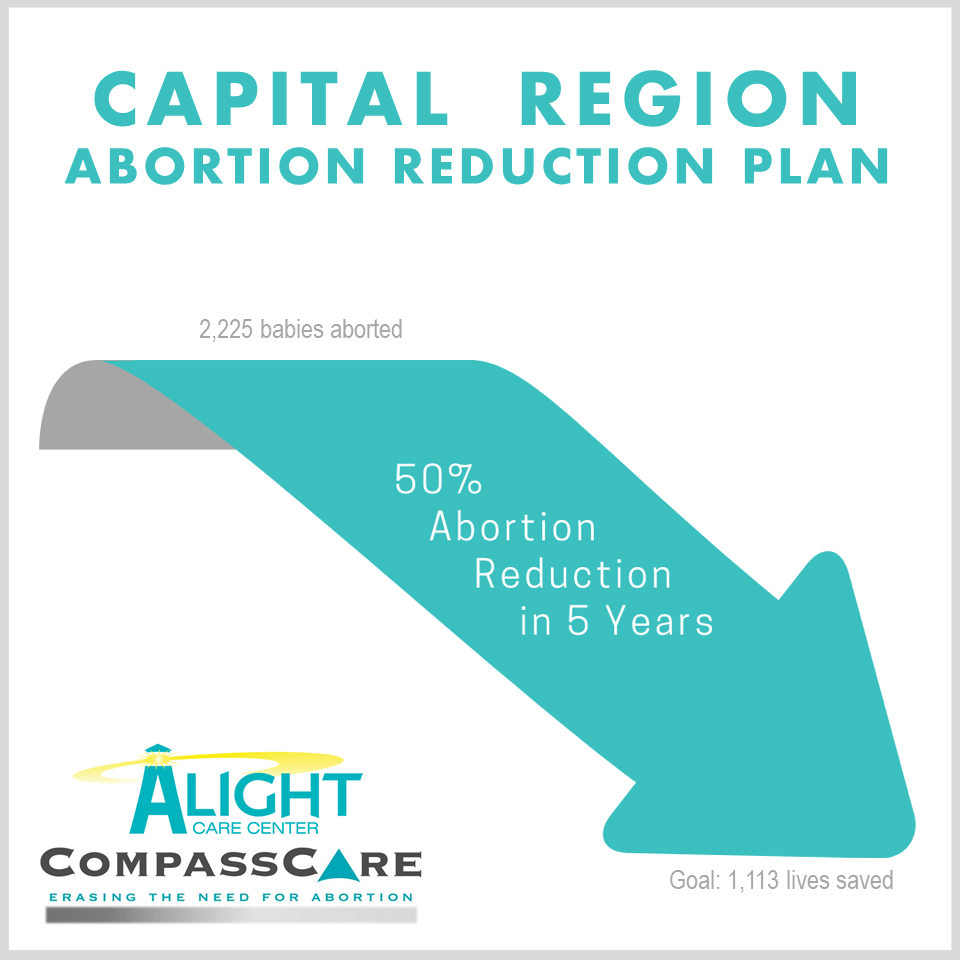 It is an honor to build upon the solid life-saving foundation of Alight Care Center to cut abortions in half in the next five years. Alight's history of sacrificial service to abortion-minded women and dedication to doing whatever it takes to reach more women and serve them more effectively is the basis for great hope in realizing the dream of more pro-life, pro-family New York.
New York is the abortion capital of the U.S. This mountainous problem is too big for government to solve, even if it wanted to. It is too big for medicine to solve, or education, or economics. Abortion is a God-sized problem only the Church can solve. It is only faith in God that grants the power for salvation. And it is precisely places like NY and problems like abortion that faith is designed for.
CompassCare has a history of reaching and serving large percentages of women seriously considering abortion helping other pregnancy centers nationwide to do just that. In Rochester, CompassCare has seen a 50% reduction in abortion. In 2019, CompassCare adopted three pregnancy centers in Buffalo, the largest abortion hub outside New York City. In just two years, the Church of Western New York went from reaching 1 in 100 abortion-minded women to reaching 1 in 3. Now Buffalo is on track to cut abortion in their region in half in five years.
The objective is to have a professional medical office and trained nursing team in the Capital Region to serve 25% of all women seriously considering abortion by April of 2022.
How can you help?
Pray, serve, give, and learn more to help more women considering abortion have their babies. Together, we have an opportunity like never before to erase the need for abortion, one woman at a time in the third largest abortion hub in New York. Fill out the form below if you are interested in using the resources God's given you on behalf of women and their preborn babies.