More women considering abortion are having their babies and submitting their lives to Christ than ever before! The Church of Buffalo is on track to reduce abortion by 50% in 5 years.
Hear more about this life-saving work at the 2020 Virtual Fundraising Event on Thursday, November 12th at 7:30PM.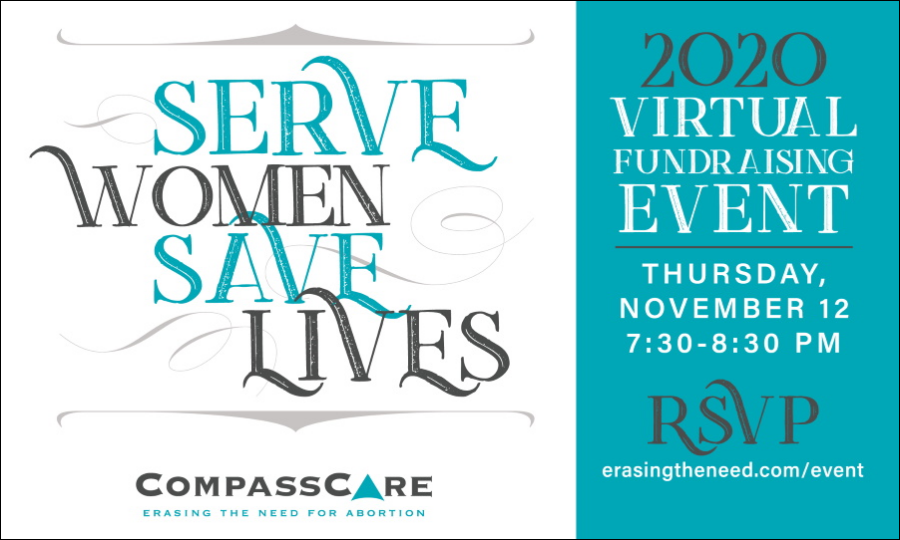 Goal: Mortgage Payoff for CompassCare Office at 1230 Eggert Rd. Buffalo

Thanks to the generosity of pro-life Christians in Buffalo, CompassCare purchased a facility that is ideally located, private, warm yet professional, and large enough for the nursing team to serve 25% of all the women seriously considering abortion in Buffalo any given week. 
CompassCare takes seriously the proper stewardship of the valuable resources God entrusts the organization through you. So, in order to maximize missional impact of those resources, CompassCare aggressively began paying down its 10-year mortgage. 
The medical office was purchased for $330,000 on October 31, 2019. Since then the pro-life community has paid off 61% of the cost of the office in under a year! With your help, CompassCare hopes to pay off the remaining 39%, approximately $125,000.
Paying off the mortgage in 2020 will free up more resources to reach and serve more women seriously considering abortion by dramatically reducing overhead expenses. This will not only save $21,000 in interest but ensure long term sustainability to save more lives.
You are invited to help strengthen the position of the Church of WNY to cut Buffalo abortions by 50% in 5 years at CompassCare's 2020 Virtual Fundraising Event.
To RSVP for this free, one-hour, pro-life fundraising event click the button below.
» 2 Ways to Join This Event «